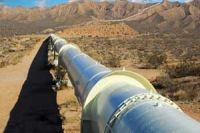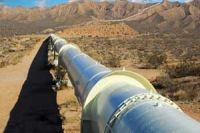 Pakistani Foreign Minister Hina Rabbani Khar has reaffirmed her country's determination to push ahead with the building of a multi-billion-dollar gas pipeline, which would carry natural gas from Iran to the Islamic Republic's eastern neighbor.
According to Press TV, Khar said on Thursday in Islamabad that Pakistani President Asif Ali Zardari is scheduled to travel to Tehran in near future to discuss the finalization of the project.
Underscoring Pakistan's daily-growing demand for Iran's gas, which is increasing on a daily basis, she said the project would be pursued under any condition.
Khar noted that Pakistan intends to broaden its relations with Iran as her country faces serious energy crisis.
The pipeline, projected to cost USD 1.2-1.5 billion, would enable the export of 21.5 million cubic meters of Iranian natural gas to Pakistan on a daily basis.
Iran has already built more than 900 kilometers of the pipeline on its soil.
Earlier this month, Pakistan dismissed reports that it might pull out of the project amid renewed efforts by the US to convince the country to abandon the project.
Pakistan's Foreign Office Spokesman, Moazzam Ahmed Khan said on December 14: "It is a project, which is in our national interest and we are determined to pursue it."
Pakistani Minister of Oil and Natural Resources, Asim Hussain said on September 4 that the project would become fully operational in 2014.