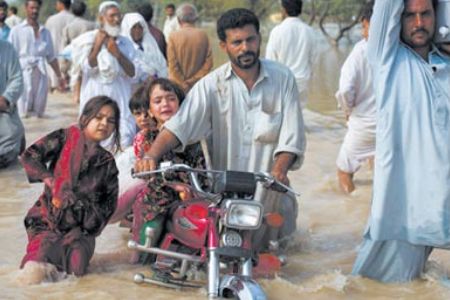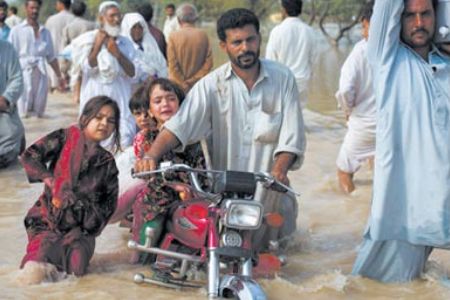 Floods have affected millions of people in Pakistan and only a small number of them are within reach of emergency aid, a UN agency says.
"About 3.2 million people have been affected by the floods. 1.4 million of them are children," Reuters quoted Marco Jimenez, a spokesman for the UN Children's Fund (UNICEF), as saying on Tuesday.
The worst floods in memory in Pakistan have also killed more than 1,400 people. This year monsoons season has been a catastrophe, which started almost a week ago, and more rain is expected in the next a few days.
Another UNICEF spokesman Abdul Sami Malik expressed concern that "waters were spreading from the worst hit province of Khyber-Pakhtunkhwa to Pakistan's Punjab heartland, the major food-producing province."
Pakistani authorities are struggling to help victims of the flooding, many of whom have lost their homes and livelihood and say they had not received any official warnings that raging waters were heading towards them.