Pakistan
Pakistan general elections:Polling ends, counting begins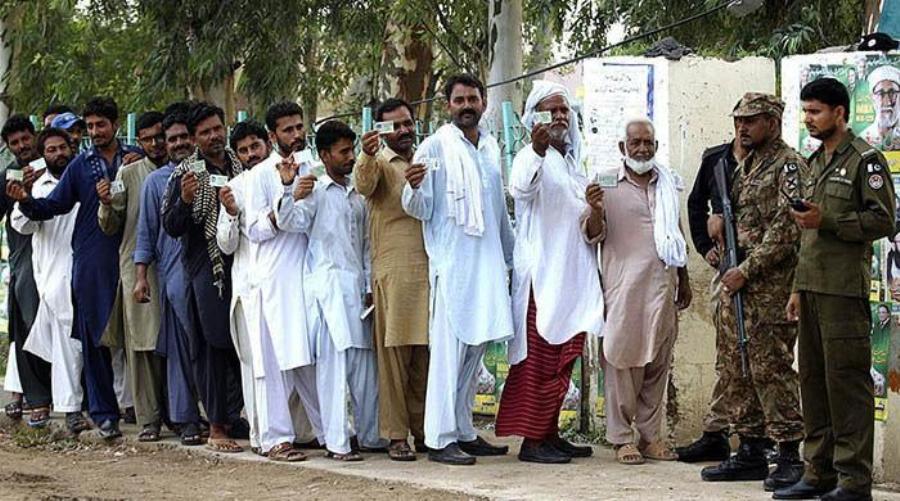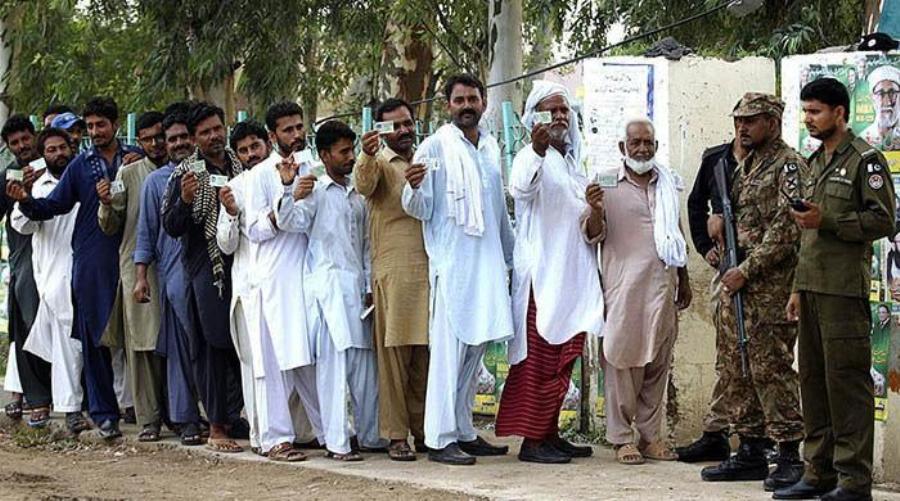 Polling to elect members of National Assembly the upper house of Pakistan's parliament and four Provincial Assemblies has come to an end and the process to count votes begins.
The polling started at 08:00 am and continued till 06:00 pm without any break. This is for the first time in history that the polling time has been extended by 10 hours.
The Prime Minister of Pakistan is elected from the National Assembly who forms the federal government.
It was a public holiday today so that the people could exercise their right to vote conveniently. While polling stations officially opened for voting at 08:00 am, enthusiastic citizens queued up outside their respective stations as early as 07:00 am.
Despite hot and humid weather large number of people cast their votes and turnout of voters was good.
To hold a secure election around 350,000 troops were deployed across Pakistan to assist the Election Commission of Pakistan in the conduct of peaceful and transparent elections.
In addition to that, some 450,000 cops were also part of the security contingents performing election duty.
Pakistan Army Chief General Qamar Javed Bajwa, President Mammon Hussain, Chief Justice of Pakistan Mian Saqib Nisar, Caretaker Prime Minister Justice (Retd) Nasir-ul-Mulk also cast their votes in respective constituencies.
Pakistan Muslim League-Nawaz had requested Election Commission of Pakistan for extending polling time for at least an hour as long lines of voters waiting in the queues.
Election was held on 270 seats out of 272 National Assembly seats, while election on two National Assembly constituencies has been postponed. As for the four Provincial Assemblies, election took place on 570 seats against the total 577 seats.
Over 12,500 candidates were in the run for National and Provincial Assemblies. Overall the election process remained smooth with few incidents of violence in some constituencies.
The Election Commission of Pakistan on Wednesday also took strict notice of politicians delivering speeches after casting votes in the countrywide general polls.
According to the electoral rolls, 105.96 million voters were eligible to cast the vote. In all, 85,307 polling stations were set up across the country.
There were three main political parties in Pakistan's political arena namely Pakistan Muslim League-N (PML-N), Pakistan Tehreek-i-Insaf (PTI) and Pakistan Peoples Party (PPP), however according to reports and analysis Pakistan Tehreek-i-Insaf (PTI) is in better position to form the next government.
Some small parties and independent candidates would also play an important role in forming the next government of Pakistan.