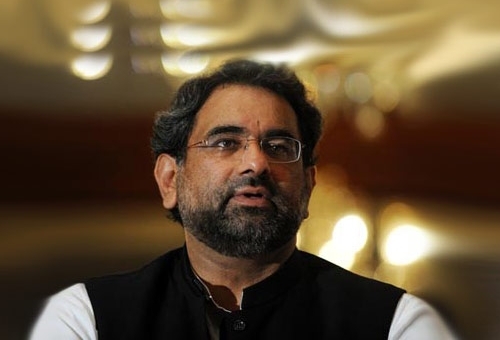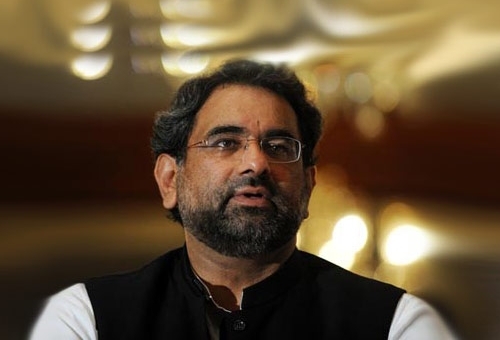 Pakistani Federal Minister for Petroleum and Natural Resources Shahid Khaqan Abbasi said he is optimistic about the timely completion of Iran-Pakistan gas pipeline.
Speaking to Shana on the sidelines of a meeting with his Iranian counterpart, Bijan Zanganeh in Tehran, Abbasi said that a feasibility study of the gas pipeline in Pakistan territory had been completed.
Abbasi also said he discussed with Zanganeh on restrictions to the pipeline which is projected to carry natural gas from Iran to Pakistan.
Iran has already constructed its own section of the pipeline which is supposed to start carrying 21.5 mb/d of gas to Pakistan from December 2014.
He added that Iran and Pakistan agreed that their technical teams regularly follow up on the progress of the project.
Gas pricing, financing the Pakistani side of the pipeline and other relevant issues were discussed in Zanganeh-Abbasi meeting.
He said Tehran and Islamabad must define parameters for the pipeline project to go ahead.
Abbasi said the Pakistani section of the project is facing financial restrictions, adding that the project is unlikely to go ahead as planned.
He noted that the finance of the Pakistani section of the pipeline will become easier if sanctions against Iran are lifted.
Abbasi said the US-led sanctions have dissuaded potential investors from financing this project.
The Pakistani minister said he discussed with Zanganeh on Pakistan's import of liquefied petroleum gas (LPG), construction of refinery, crude oil and oil products import from Iran.
The Pakistani official further said his country is looking for other sources besides Iran-Pakistan gas pipeline to meet its growing gas demand.
Abbasi said Islamabad welcomes both Iran-Pakistan project and Trans-Afghanistan Pipeline (TAPI) to meet its severe energy needs. He added that his country is also looking for a third alternative to import gas and resolve its gas shortage crisis.
The Pakistani minister said his country seriously needs gas. He said his country is currently producing 4 bcf/d of gas, still needing the same volume to meet its domestic demand.
Abbasi said it would cost Pakistan much lower to receive gas through TAPI than through IP.