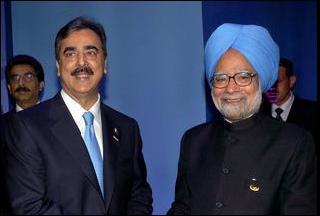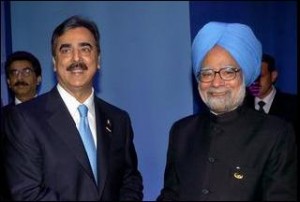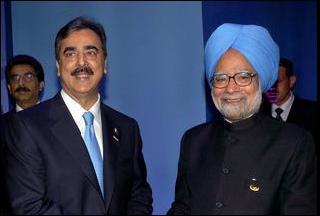 Pakistani Prime Minister Yousuf Raza Gilani and his Indian counterpart Manmohan Singh are expected to hold talks at a regional meeting in Bhutan.
After a week of hectic diplomatic contacts, it seems the previously denied meeting is on, and the two will hold talks at the two-day summit of the South Asian Association for Regional Cooperation (SAARC), which is scheduled to begin on Wednesday in Thimphu, Bhutan.
High-ranking officials of both countries have opined that a meeting is in the offing.
Indian External Affairs Minister S. M. Krishna told reporters on Sunday that he did not rule out the possibility.
If the two leaders meet in Bhutan, "all bilateral issues between India and Pakistan will be discussed," Krishna added.
Even SAARC, which was formed in 1985 with the aim of accelerating regional development, has been overshadowed by the rivalry between the two main member nations.