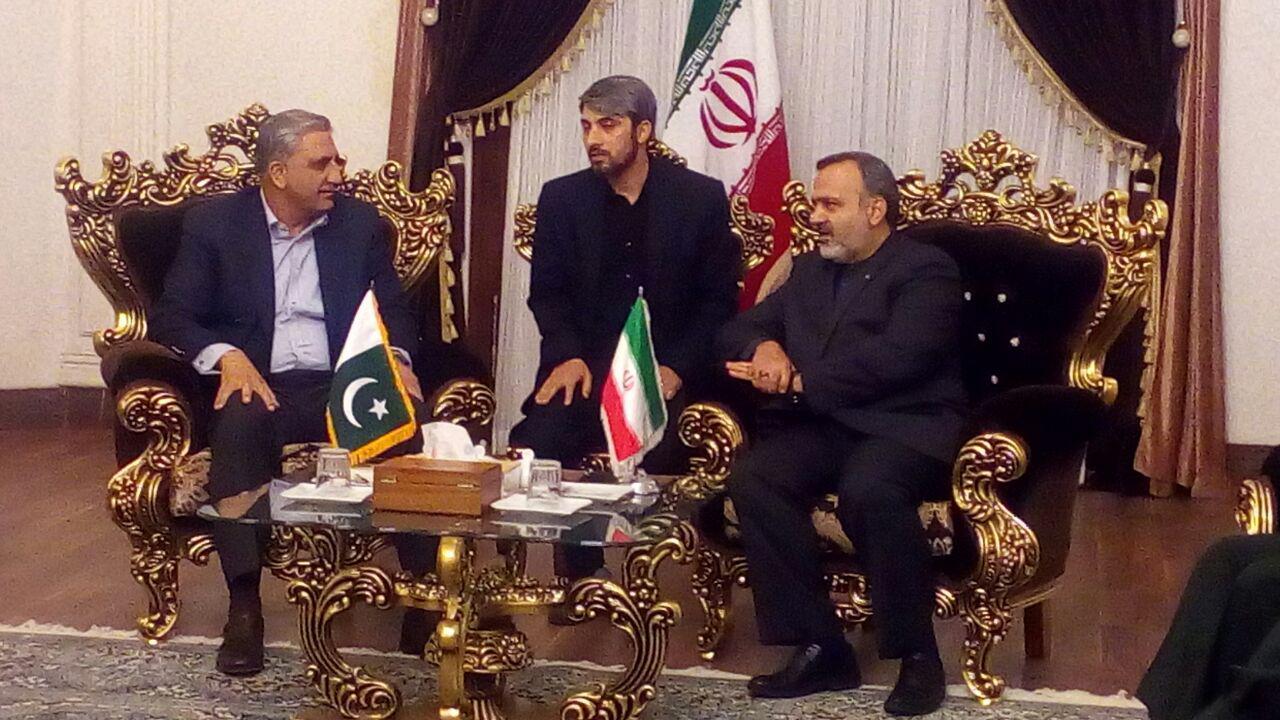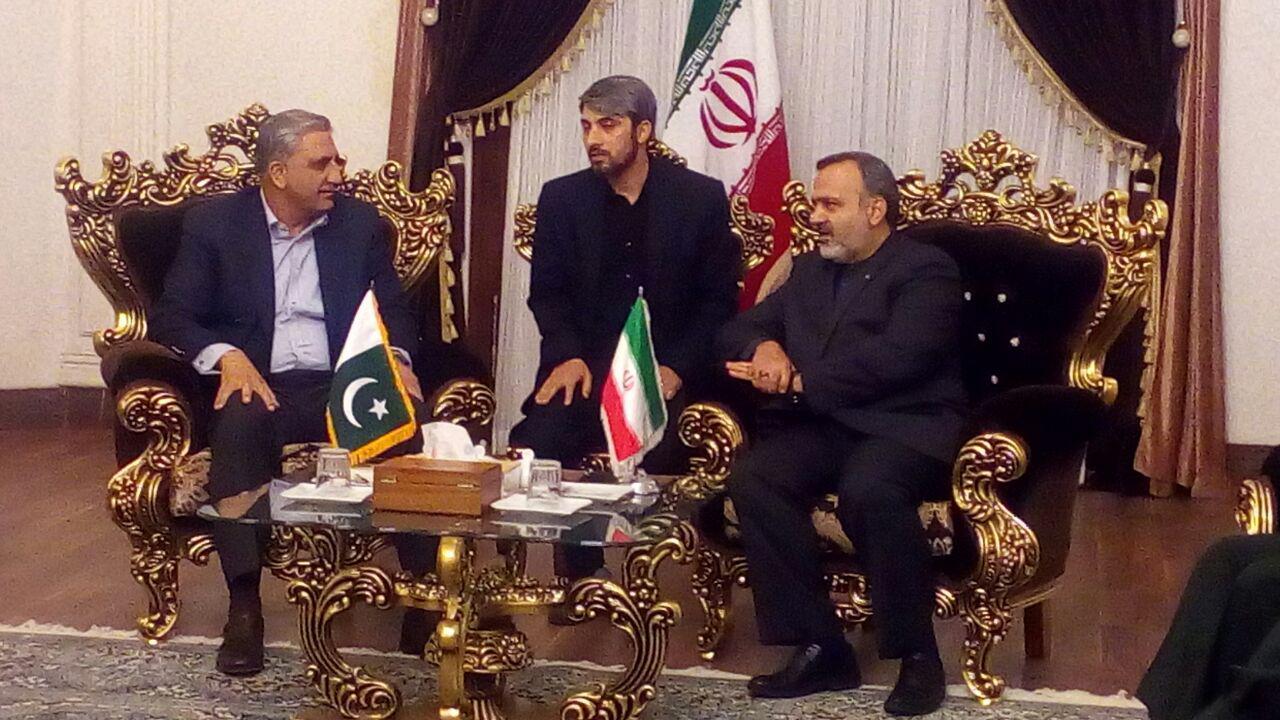 Iran and Pakistan will open a new border point to ease Pakistani pilgrims' visit to Mashad, northeastern Iran, said Pakistani Army commander.
In a meeting with the Governor of Razavi Khorasan Province Ali-Reza Rashidian, General Qamar Javed Bajwa said on Tuesday evening that in his visit to Iran he had had meetings with the Iranian authorities to strengthen the unity and security of the region.
Appreciating Pakistani Army's support for the pilgrims, Razavi-Khorasan governor said, 'Each year 200,000 Pakistanis visit Mashad.'
He added that the tarmac roads are appropriate enough for the journey, but still Iran is trying to make a rail road from Mashad to Zahedan, southeastern Iran, near the Pakistani border, as well.
Pakistan Army chief arrived in Tehran on Sunday for a 3-day official visit. The Pakistani general, on his way back home on Tuesday afternoon, had a layover in Mashad to make a pilgrimage of the holy shrine of Imam Reza (AS), the 8th Imam of Shia Muslims.