Pakistan
Pakistan police, anti-government protesters clash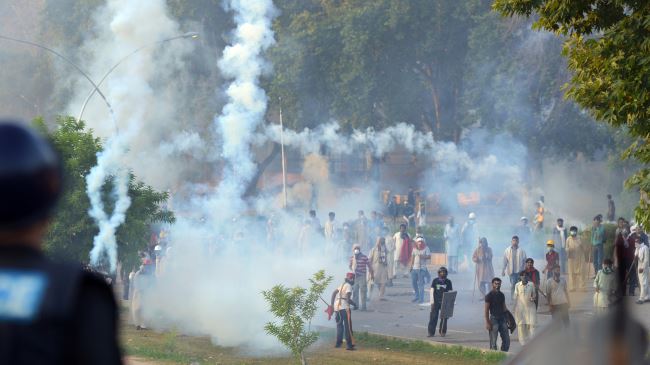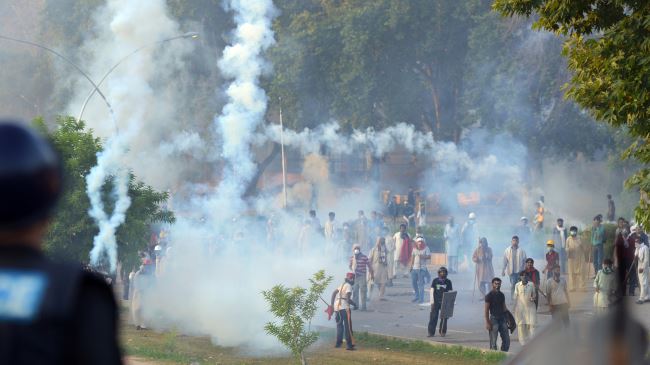 Hundreds of people have been injured in Pakistan after police clashed with anti-government protesters storming the parliament building.
On Saturday, police fired tear gas and rubber bullets to disperse protesters outside the parliament building and the nearby residence of Prime Minister Nawaz Sharif in the capital Islamabad.
More than 300 people, including woman and children, were admitted to hospitals, medics said.
According to witnesses, scores of demonstrators carrying hammers and iron rods broke down a fence outside the parliament building and entered the parking area and the lawns.
Khalid Khattak, the capital's police chief, said the demonstrators had big hammers, axes, wire cutters and even a crane.
The country's biggest news network, Geo TV, was also attacked by protesters.
Meanwhile, police also clashed with protesters in the eastern city of Lahore calling for the resignation of Sharif.
Pakistani opposition leader Imran Khan, who heads the Tehreek-e-Insaaf (PTI) party, and cleric Tahir-ul-Qadri, the head of Pakistan Awami Tehreek (PAT), have been leading daily protest rallies in the capital Islamabad since August 14.
The two opposition figures have pledged to remain peaceful and called on Pakistani security forces not to use force against the demonstrators.
Khan and Qadri say the country's May 2013 general election, which was won by Sharif's Pakistan Muslim League-N (PML-N) party, was fraudulent. They also want an overhaul of the country's electoral system.
Sharif has ordered the Supreme Court to set up an investigative team to look into the elections.