Pakistan
Pakistan police clash with supporters of assassin in Islamabad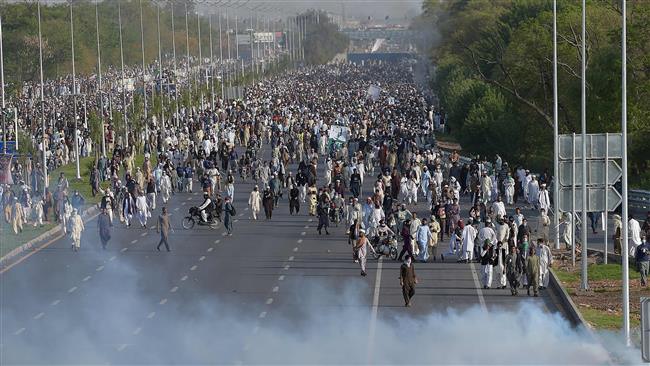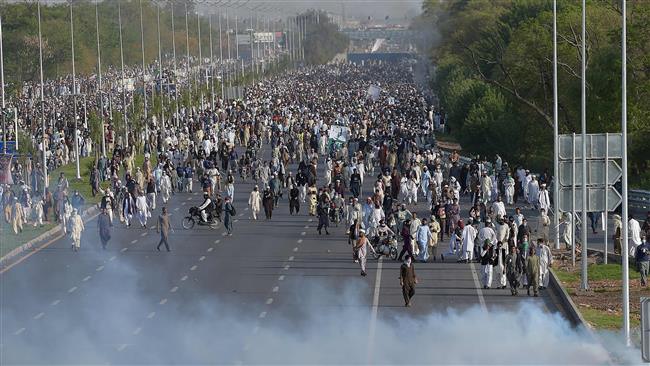 People sympathizing with the assassin of a high-profile liberal politician in Pakistan have clashed with police during a rally in the capital, Islamabad, against the recent execution of the former.
Hundreds of Pakistanis from across the country poured into Islamabad to stage a sit-in around the parliament building on Sunday to protest the execution of Mumtaz Qadri, who was executed for the murder of Punjab Province's governor Salman Taseer.
The gatherings, however, turned violent after police used tear gas and batons to disperse the stone-pelting crowd, some of whom tried to forcibly enter the high-security zone of the capital dubbed the red zone.
Over 60 people, the majority of them police officers, were wounded in the clashes.
According to a tweet by military spokesman General Asim Bajwa, the military had been called in by mid-evening on Sunday to secure the area.