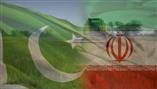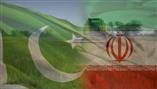 Pakistan has demanded smooth banking links with Iran to facilitate bilateral trade in light of the prospects for the removal of economic sanctions against Iran.
The demand has been raised by the Federation of Pakistan Chambers of Commerce and Industry (FPCCI).
The chairman of FPCCI Standing Committee on Horticulture and Food Exports Ahmad Jawad has been quoted by the media in Islamabad as saying that trade is the key to strengthening relationships between Iran and Pakistan.
"The FPCCI has always shown importance and strongly advocates robust economic relationship with Iran. In today's scenario, without economic activity no economy can survive," he said.
The economic relationship between Pakistan and Iran is mutually beneficial as the former needs oil and gas and the latter requires agricultural products, the Express Tribune newspaper reported. However, before moving ahead, the two sides should start respecting the Preferential Trade Agreement (PTA) they have agreed on.
Jawad suggested that Iranian officials may look into the issue as in the past seasonal bans were imposed on purchases of Pakistan's agricultural products. "The PTA framework should be executed in letter and spirit," he said.
Though the two countries have a great trade potential, the current volume of bilateral commerce stands far lower and for that the unavailability of banking channels is partly to blame. "But we should take a look at other factors as well," Jawad said.
In 2013-14, bilateral trade between Iran and Pakistan stood at its lowest level at $218 million. If illegal trade through the Taftan border was estimated at $1.2 billion, then the volume could be boosted to $5 billion per year through compliance with the PTA framework, he said.