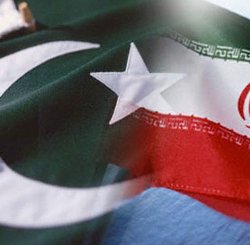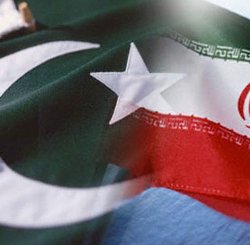 Islamabad, March 22,- A top Pakistani official said in reported remarks on Saturday that Pakistan is on track to complete all the work for ensuring gas flows from the Iran-Pakistan pipeline by its contractually obligated date of December 31, 2014.
Pakistan has had some trouble raising financing for the project after US objections, though Hilal A Raza, managing director of Inter State Gas Systems, the company created to manage the international pipeline project, insisted that US sanctions on Iran do not apply to the gas pipeline to Pakistan since those only apply to investment into Iran's domestic production capacity.
A failure to erect the infrastructure will be costly, though. Pakistan is liable to pay Iran $8 million per day for every day the project is delayed after the deadline, the daily reported.
Under the Iran-Pakistan pipeline agreement, Pakistan will be able to import 750 million cfd from Iran's gas field, it said.
Pakistan is purchasing gas at its own border. Islamabad is expected to ask for China 's assistance in financing the project, the daily said.
The Turkmenistan-Afghanistan-Pakistan (TAP) pipeline, which is subject to extreme political risk due to the war in Afghanistan, is expected to yield another 1.3 billion cfd. Offshore LNG imports are expected to bring in another 2 billion cfd, still leaving a 2 billion cfd shortage in supply.
Gas crisis to intensify: According to petroleum ministry estimates, Pakistan 's domestic gas production is expected to fall from the current 4 billion cubic feet per day (cfd) to 2 billion cfd by 2020. Demand, on the other hand, is expected to soar to 8 billion cfd by that time, creating a 6 billion cfd shortfall.
Officials said that even if all projects to supply gas to Pakistan were completed on time, there would still be a gas shortfall of 2 billion cfd by 2020.
Unexplained losses: Pakistan is losing 300 mmcfd of gas due to theft and leakages, causing a Rs20 billion loss to the gas companies in unearned revenues alone, admitted Rashid Lone, managing director of Sui Northern Gas Pipelines, the second of the two government-owned gas distribution companies.