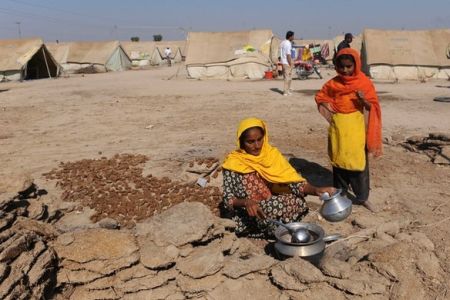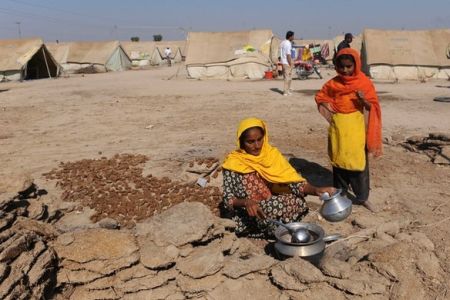 The United Nations says more than one million displaced people are still in need of emergency aid in the flood-stricken regions of Pakistan.
The UN chief of humanitarian affairs, Valerie Amos, made the remarks on Friday during a visit to displaced families living in camps in Sehwan, 230 kilometers (144 miles) northeast of Karachi.
She reiterated warnings that the crisis could drag on well into 2011.
"It could take about six to seven months until the water recedes and homeless people go to their native areas to rebuild their homes and plant their crops," AFP quoted Amos as saying.
Amos noted that the UN was making efforts to avert any future health crisis among the homeless people in the worst stricken areas.
The world body says millions of people have been left without food, water, shelter and other basic necessities in Pakistan as the result of the July-August flooding
A Press TV correspondent reported that thousands of flood victims are leading miserable lives in several districts of southern Sindh Province.
The United Nations has launched several appeals for funding the aid initiative to help the victims of the worst natural disaster in the history of Pakistan.
Some 2,000 people have lost their lives and 21 million others were displaced due to the weeks-long floods that engulfed an area the size of England.
Winter, cold and hunger are also threats looming over millions of people still without basic necessities.