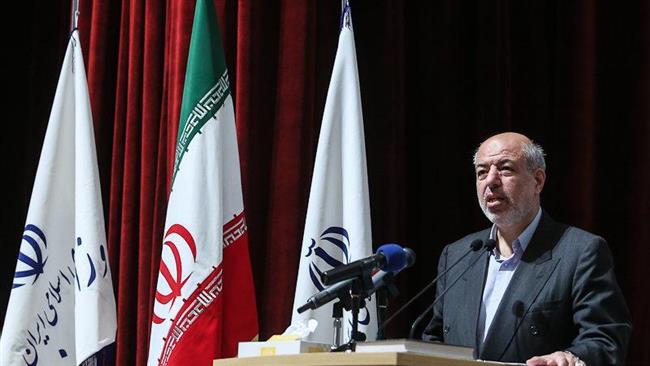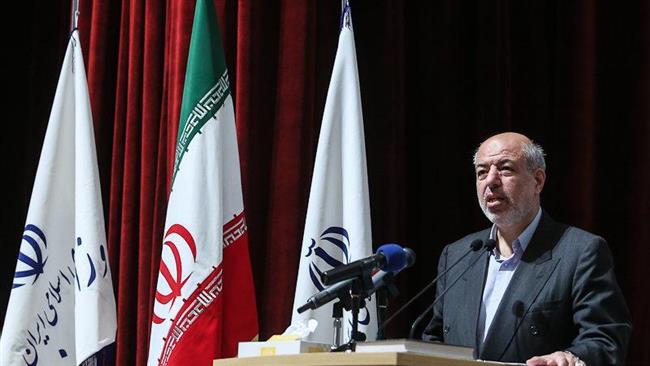 Iranian Energy Minister Hamid Chitchian has expressed Tehran's readiness to increase electricity exports to Pakistan by 40%.
Islamabad seeks more electricity from Iran and Pakistan's minister for water and power will sign the related agreement during his planned trip to Tehran, IRNA quoted Chitchian as saying on Tuesday.
Chitchian and his Pakistani counterpart Khawaja Muhammad Asif made initial agreements in Islamabad on March 26 during a visit by Iranian President Hassan Rouhani and some of his cabinet members to Pakistan.
The two ministers held negotiations to increase Iran's electricity exports to Pakistan to 3000 megawatts (MW).
Figures by the Iranian Energy Ministry show Pakistan buys some four percent of Iran's 10-billion KWH electricity exports.
Iran has exported electricity to Pakistan for the past 13 years, said the Iranian minister, adding that the two neighbors now want to raise the power export by 40%.
On Saturday, President Rouhani said in Islamabad that the Islamic Republic was already selling 1,000 MW of electricity to Pakistan and would increase this up to 3,000 MW.
Speaking at a business conference with Rouhani earlier in the day, Pakistani Prime Minister Nawaz Sharif said his country and Iran had signed an agreement to increase annual trade volumes between the two countries to $5 billion by 2021.
Energy-starved Pakistan suffers about 12 hours of power cuts per day and is keen to import Iranian oil, gas, iron and steel.