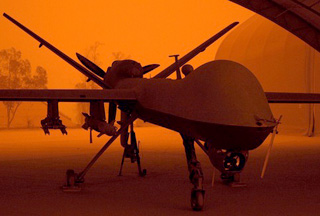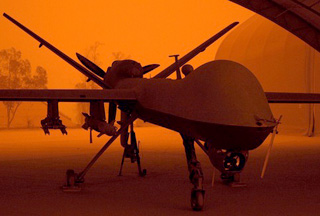 Pakistan's Foreign Ministry says Islamabad would never allow the US to expand its non-UN-sanctioned drone attacks inside the country.
The rejection came after The Washington Post newspaper revealed that the United States put pressure on Pakistani authorities to allow CIA to expand its unauthorized drone attacks in areas surrounding the Pakistani city of Quetta.
"As for the reported suggestion by the US to carry out drone attacks beyond our tribal areas, Pakistan's position is very clear — we would never allow this to happen," Foreign Ministry spokesman Abdul Basit told AFP.
"The Americans should rather revisit their drone attack policy and stop carrying out strikes in our tribal areas," Basit added.
The report, however, claimed that Pakistan has agreed to expanded CIA presence in Quetta.
It also added that the US is seeking to increase its unauthorized drone attacks in Pakistan's northwestern tribal belt. The non-UN-sanctioned strikes, which have killed hundreds of people, have accelerated in recent months.
The report says that the drones operated by CIA have carried out more than 101 attacks in the tribal region so far this year.
The unauthorized aerial attacks, initiated by former US President George W. Bush, have escalated under President Barack Obama.
Washington claims the airstrikes target militants. However, according to statistics, the attacks have claimed the lives of hundreds of civilians in Pakistan since 2008.
Islamabad has repeatedly condemned the strikes, saying they violate the country's sovereignty.