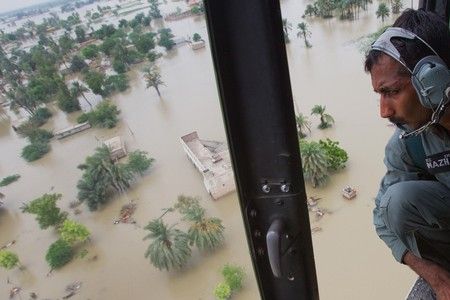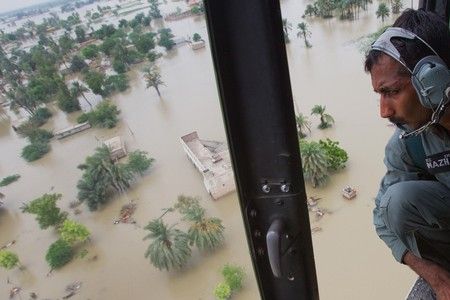 Pakistani authorities warn of more flooding this week, as heavy rains hit makeshift camps, adding to the urgency of a massive international relief effort.
Another wave of floods in southern Pakistan prompted a mass evacuation effort as tens of thousands flee to higher grounds, One News Page reported on Monday.
Hundreds of towns and villages in the southern Sindh province went under water on Monday after the Indus River overflowed its banks.
The death toll from flooding that has hit Pakistan for more than two weeks is roughly 1,600 and there are fears that the figure could be much higher.
More than 895,200 homes were damaged, and more than 2,000 people were injured, Pakistan's Disaster Authority said Monday.
On Sunday, UN Secretary General Ban Ki-Moon urged the international community to speed up humanitarian aid to millions of victims.
He warned of a second wave of deaths unless flood victims receive humanitarian aid, clean water and medicine.
The UN says only one-fifth of the aid needed for initial relief operations has arrived in Pakistan.
According to the UN figures, around 13.8 million people have been affected by massive floods in Pakistan, making the scale of the disaster worse than the devastating 2004 tsunami.
The Red Cross has warned that the distribution of aid cannot keep pace with the sheer scale of the disaster.
It says flood survivors could soon start dying due to lack of clean drinking water. The country has also been hit by a cholera outbreak.