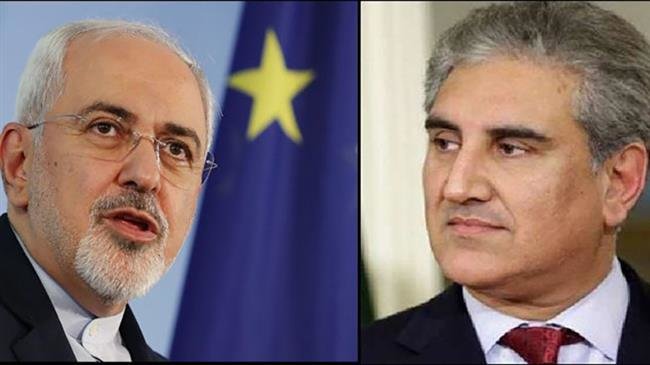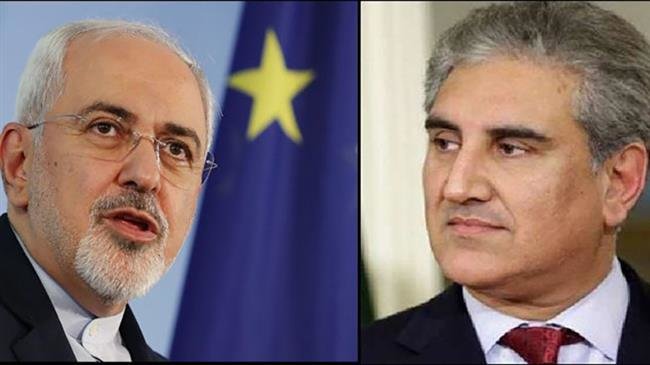 Pakistani Foreign Minister Makhdoom Shah Mahmood Qureshi says Islamabad will send an expert delegation to Tehran to hold talks with Iranian officials about a recent bloody terrorist attack that targeted members of Iran's Islamic Revolution Guards Corps (IRGC).
In a phone call with Iranian Foreign Minister Mohammad Javad Zarif on Sunday, Qureshi condemned the bomb attack in Iran's southeastern province of Sistan and Baluchestan on Wednesday and expressed sympathy with the bereaved.
The top Pakistani diplomat said his country was ready for any cooperation with Iran to probe the tragic incident and boost the joint fight against terror.
The attack killed 27 IRGC members and wounded 13 others with the so-called Jaish ul-Adl terrorist group claiming responsibility for the bombing. Iranian officials say the group moved to carry it out from inside Pakistan.
In a message on Thursday, Leader of the Islamic Revolution Ayatollah Seyyed Ali Khamenei denounced the deadly terrorist attack against the IRGC members, saying the spy agencies of certain regional and trans-regional countries certainly had a hand in this crime.
Ayatollah Khamenei says the spy agencies of some regional and trans-regional countries were certainly involved in a terror attack on Iranian forces.
Ayatollah Khamenei further called on the IRGC and relevant government institutions to swiftly and seriously follow up on the incident and deal with the perpetrators.
Meanwhile, the Iranian Foreign Ministry on Sunday summoned Pakistan's ambassador to Tehran, expressing the Islamic Republic's "strong protest" to Islamabad over the attack.
The Iranian Foreign Ministry has called in Pakistan's ambassador to register a strong protest over a deadly car bomb attack against IRGC forces on Wednesday.
Pakistani Ambassador Riffat Masood was called in for a diplomatic rebuke over the car bomb attack.