Pakistan
Pakistani lawmakers elect Imran Khan ally president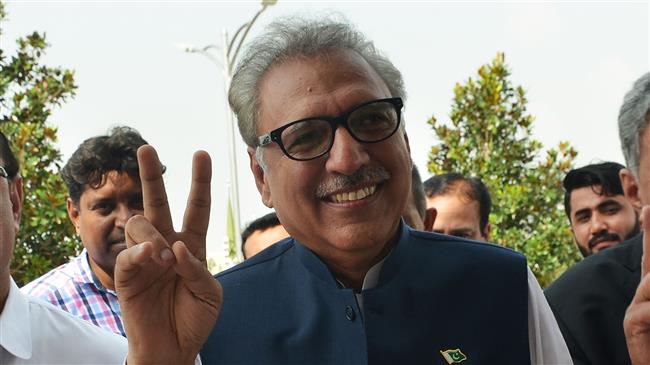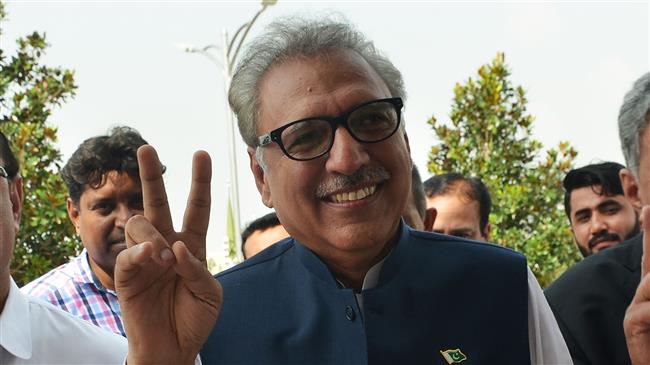 Pakistani lawmakers have elected a nominee from Prime Minister Imran Khan's party to the ceremonial office of president, further cementing the ruling party's power.
The Pakistani media announced the unofficial results after the vote by over a thousand lawmakers from both houses of parliament and the four provincial assemblies ended Tuesday afternoon.
Arif Alvi, one of the founders of Khan's Pakistan Tehreek-e-Insaf (PTI) party, claimed victory in televised remarks. Alvi told reporters he was "thankful to God," and vowed to be a president for all of Pakistan. TV footage showed him shaking hands with lawmakers after the vote, with many handing him sweets in celebration.
Pakistan's elections oversight body will certify the result Wednesday.
The presidential polling began on Tuesday morning and continued afternoon local time.
The PTI had officially nominated Alvi as the presidential candidate, while rival Pakistan People's Party (PPP) had named Aitzaz Ahsan for the largely ceremonial post.
The third candidate, Maulana Fazl ur Rehman, had also been named as the joint nominee of the opposition Pakistan Muslim League-Nawaz (PML-N), and four smaller parties.
Alvi, a senior member of Khan's party from the southern province of Sindh, faced little challenge from Ahsan and Rehman after the opposition failed to unify behind a single candidate.
Alvi won 212 votes in the upper and lower houses of parliament, while Ahsan got 81 and Rehman secured 131. Alvi also got the most votes in the four provincial legislatures.
Alvi will replace Mamnoon Hussain, who completes his five-year term on September 9.  Hussain, a close ally of ousted Prime Minister Nawaz Sharif, had kept a low profile during his tenure.
Alvi studied at the University of Michigan and the University of the Pacific in San Francisco, as well as in Lahore, before making a career as a dentist and then entering politics. He was elected the representative of the southern port city of Karachi in 2013, winning re-election in the July vote.
Tuesday's election came two weeks after Khan, a former cricket champion and longtime politician, was elected prime minister. His party won the most seats in July's national elections and joined with independents to form a government.
Pakistani presidents wielded more power until President Asif Ali Zardari, the husband of assassinated Prime Minister Benazir Bhutto, took office in 2008 and devolved most of his powers to his Prime Minister Yousuf Raza Gilani.
The president's role is now to act as a bridge between the federal government and the provinces.
Political analyst Sohail Warraich said Alvi's status as a member of middle-class Pakistan would endear him further to Khan. "In Pakistan, middle-class presidents don't revolt against prime ministers."
But Khan's government now faces major economic crises, with the country teetering on the edge of a balance-of-payments crisis that analysts say could force it to seek a bailout from the International Monetary Fund.
Pakistan is also facing a shortage of water exacerbated by its surging population.