Pakistan
Pakistani Minister Lauds Imam Khamenei's Role as Muslim World Leader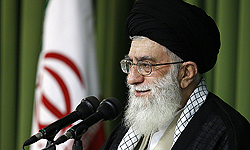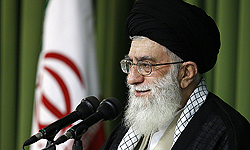 Pakistan's National Regulations and Services Minister Firdous Ashiq Awan underlined the Pakistani people's affection and admiration for the Supreme Leader of the Islamic Revolution, Ayatollah Seyed Ali Khamenei, as the leader of the entire Muslim world.
"We and the Pakistani government believe that the leader of the Islamic Republic of Iran is actually the leader of the whole Muslim world," Ashiq Awan said in a meeting with Head of Iran's Cultural Heritage, Handicrafts and Tourism Organization Mohammad Sharif Malekzadeh in Tehran on Saturday.
"Ayatollah Khamenei can take the leadership of the Pakistani people too since the Pakistani people like the Islamic Republic of Iran's leader wholeheartedly," she added.
Other Pakistani figures have also stressed Ayatollah Khamenei's unique character and leading role in the Muslim world.
In September 2011, Pakistani Shiites leader Allama Syed Sajid Naqvi praised the remarks made by the Iranian Supreme Leader on the growing tides of Islamic awakening in the region, and said his words can open the path for the regional nations.
"Using his (Supreme Leader's) experiences will open the path for the regional movements," Naqvi told FNA on the sidelines of the First International Islamic Awakening Conference in Tehran at the time.
"The Supreme Leader pointed to all the necessary and fundamental points with regard to the Islamic awakening in the regional countries, and his remarks illuminate the path for the regional movements," he added.