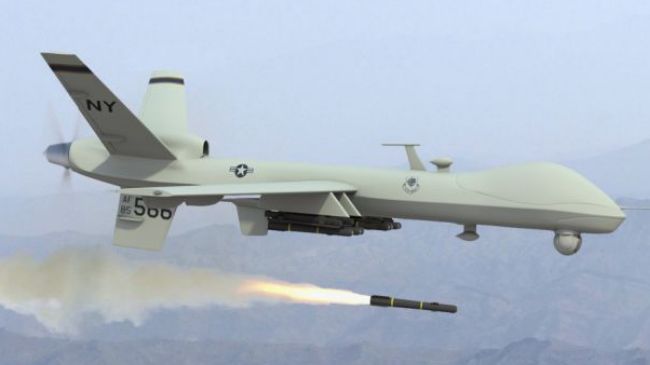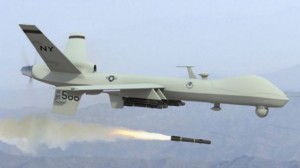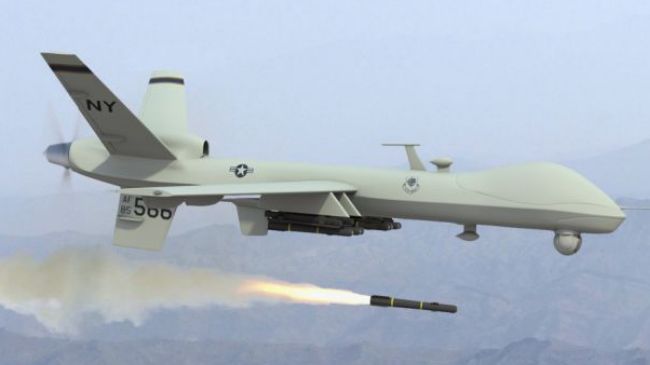 Pakistan Prime Minister Nawaz Sharif has called on US authorities to put an end to the ongoing terror drone strikes inside the Pakistani tribal regions.
During a visit to Washington on the heels of a major Amnesty International report on drones, Sharif said the ongoing US air raids violate his country's territorial integrity.
Sharif also noted that the attacks pose a "major" impediment to relations with the United States.
The remarks come as Washington has been slammed over its deadly drone strikes.
The attacks have caused an outcry from Amnesty International and Human Rights Watch that want Washington to review its drone policy.
On Tuesday, Amnesty International expressed serious concern that these attacks violate "the prohibition of the arbitrary deprivation of life and may constitute war crimes or extrajudicial executions."
Meanwhile, Pakistani Information Minister Pervaiz Rashid has said that Sharif would convey the nation's concern to US authorities on the drone strikes.
Sharif has been a vocal critic of US drone strikes since his party won the general elections in May.
He has frequently condemned the US assassination drone strikes in his country, describing them as a violation of international law and the UN charter.
Washington claims it targets militants in the country but reports indicate that many of the drone strike victims are civilians.
The aerial attacks, initiated by former US president, George W. Bush, have been escalated under President Barack Obama. President Obama recently defended the use of controversial drones as "self-defense."
A recent report by the British Bureau of Investigative Journalism says over 3,500 people have been killed in Pakistan by US drone attacks since 2004. Several prominent politicians and critics argue that the civilian deaths cause people to join militant groups.
Over the past several years, Washington has been launching drone attacks on Muslim countries, including Pakistan, Somalia, and Yemen, claiming that militants are the targets. However, casualty figures clearly indicate that civilians are the main victims.
The United Nations and several human rights organizations have already identified the US as the world's number one user of "targeted killings" largely due to its drone attacks in Pakistan and Afghanistan.
The United Nations says the US-operated drone strikes in Pakistan pose a growing challenge to the international rule of law.
Philip Alston, the UN special rapporteur on extrajudicial killings, said in a report in late October 2010 that the attacks were undermining the rules designed to protect the right of life.