Pakistan
Pakistani President not going to London: spokesman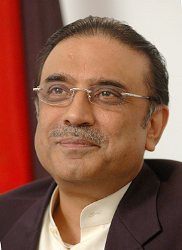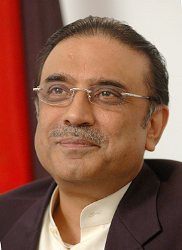 Pakistani President Asif Ali Zardari has no plan to leave for London, Spokesperson for the President, Farhatullah Babar, has said.
He denied reports in the US media that President Zardari will proceed to Britain for several months.
Reports of his leaving for London are speculative and untrue, the spokesman said.
"The President is in the country, is here to stay and there are no plans for travel abroad".
Meanwhile Prime Minister Yusuf Raza Gilani called on the President in Karachi and expressed satisfaction that the President was in a much better health and had returned to the country, the spokesman said.
Overall political situation with particular reference to the latest developments also came under discussion during the meeting, he said.
The Prime Minister inquired about the health of the President, who had returned to Pakistan Sunday night from Dubai where he had been under treatment for 12 days.
Earlier, Interior Minister Dr. Rehman Malik also separately called on the President and briefed President Zardari on the current law and order situation in the country.
Separately, in a message the President expressed profound grief and shock over the reports that over fifty Pakistani youth belonging to Quetta have gone missing at sea in East Java and called for a report from the concerned authorities.
According to media reports fifty five youth from Quetta went missing when the crew and captain of an Indonesian boat abandoned the ship leaving the Pakistani and other immigrants at the mercy of stormy sea during a heavy storm. More than 200 passengers including 55 Pakistanis are reported missing as the ship sank.
The President while expressing his grief and shock over the incident has also called for report from concerned authorities and an investigation into the circumstances under which the Pakistani youth undertook the hazardous journey, the spokesperson said.