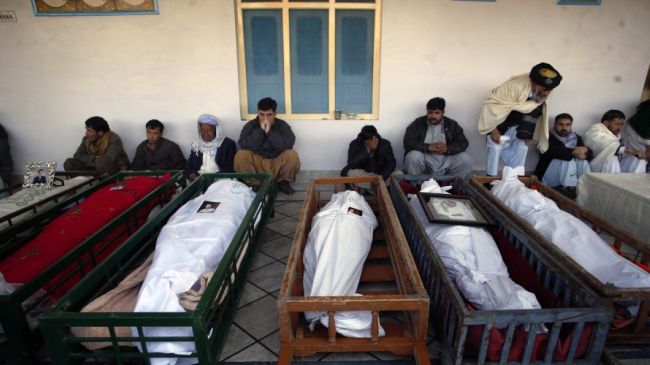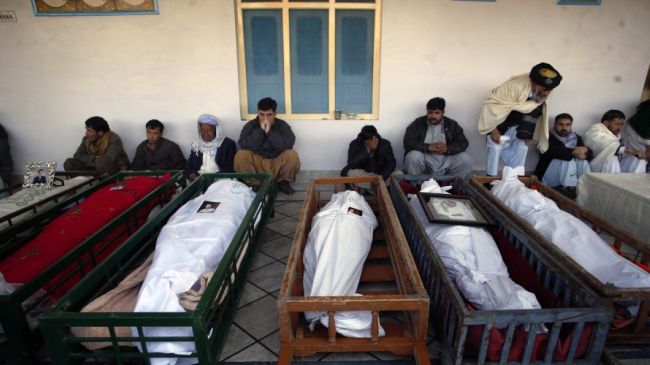 Shia Muslims in Pakistan have called for the trial of the head of the Lashkar-e-Jhangvi terrorist group following the recent deadly bombings targeting their community.
"We have always been demanding arrest of all those involved in any act of sectarian violence, irrespective of their party affiliation," Abdul Khaliq Hazara, leader of Pakistan's Hazara Democratic Party, said Saturday.
Pakistan arrested Malik Ishaq, head of the outlawed Lashkar-e-Jhangvi on Friday, following the deadly bomb attack that left at least 90 people dead in the city of Quetta on February 16. The group claimed responsibility for the massacre on February 17.
"Ishaq must be brought to justice and punished for involvement in violence," Hazara added
Sajid Naqvi, leader of Pakistan's Shia Ulema Council, also said, "We demand his trial and the authorities should provide protection to witnesses who would like to appear in the court."
Violence has been on the rise against Pakistan's Shia Muslims, who make up 20 percent of the country's 180-million-strong population.
On January 10, nearly 130 people were killed and many others injured in a wave of deadly bomb attacks targeting both Pakistani security guards and civilians in Quetta.
Since the beginning of 2012, hundreds of Shias have been killed in Pakistan. The attacks have targeted many doctors, engineers, high-ranking government officials, teachers, and politicians.