Pakistan
Pakistani speaker: Tehran willing to develop ties with Islamabad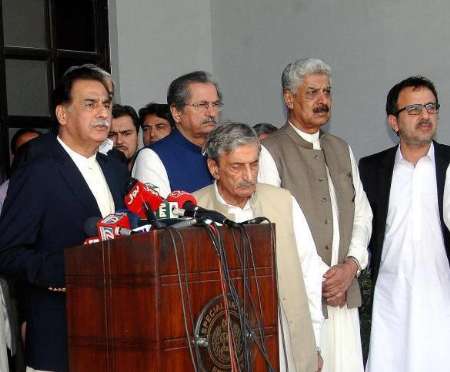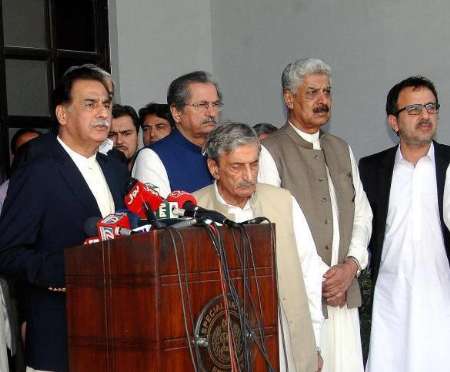 Speaker of Pakistan's National Assembly Ayaz Sadiq says his recent visit to Iran was very successful, adding that Iran is willing to develop better ties with Pakistan.
Talking to reporters in Islamabad on Monday, Saedar Ayaz said that Iran and Pakistan should sit together at national security adviser level talks to develop understanding on different issues.
Pointing to his meeting with Iranian President Hassan Rouhani, Pakistani speaker said that the Iranian president has expressed his country's desire to become part of China-Pakistan Economic Corridor (CPEC).
He went on to say that Chabahar and Gwadar are sister ports.
The speaker said that any officer of army or general representing Pakistan in the (Saudi-led) military coalition will always keep interests of Iran in his mind.
Sardar Ayaz Sadiq recently visited Iran leading a high level parliamentary delegation.
While in Iran, he met with President Hassan Rouhani, Parliament Speaker Ali Larijani, Foreign Minister Mohammad Javad Zarif as well as Chairman of the Iranian Parliament's National Security and Foreign Policy Commission Alaeddin Boroujerdi.
The Pakistan speaker has also visited Afghanistan where he led a parliamentary delegation to meet the Afghan leadership. Talking to media soon after his arrival he said that Chief Executive of Afghanistan Abdullah Abdullah and former Afghan president Hamid Karzai would visit Pakistan in future.
He said in one or two days Director General of Pakistani premier intelligence agency ISI (Inter Services Intelligence) would visit Afghanistan.
Describing talks with Afghan leadership very positive, speaker said visit of parliamentary delegation was aimed at reviving contacts between the two neighbors.
Ayaz Sadiq said peace, security and prosperity of both the countries are interlinked.