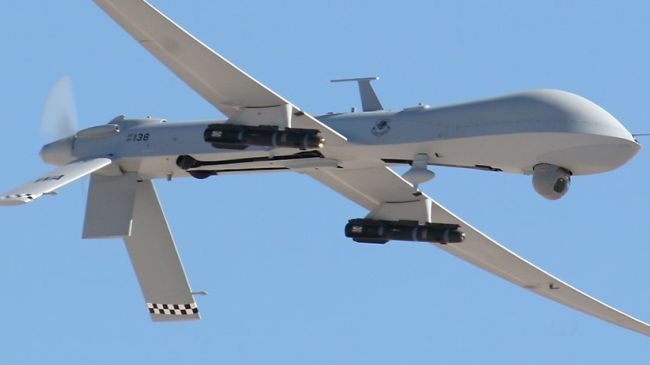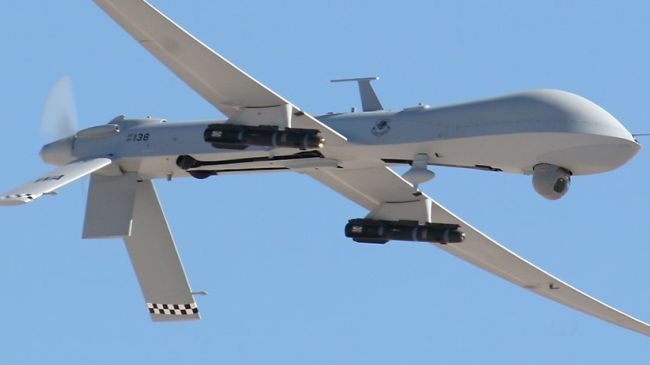 Pakistan's opposition parties have denounced US assassination drone strikes on the country's tribal areas, calling on the government to adopt measures to halt the attacks, Press TV reports.
On Monday, opposition lawmakers summoned an emergency session of the Senate to discuss measures to stop the illegal attacks.
"Pakistan has to raise this issue at various forums, including the United Nations, in order to gather more public momentum and public support from all over the world, which would force the United States to cut down or stop this violation, said Naveed Qamar, an opposition lawmaker.
The Pakistan government insists that it is making an all-out effort to stop the attacks.
"So far we have not seen the government giving any policy for security and we have only seen petty politics on drones," said Bushra Gohar, a former parliamentarian.
The United States says the CIA-run drone strikes primarily kill Taliban militants who threaten the US-led international forces in neighboring Afghanistan, although casualty figures show that Pakistani civilians are often the victims of the non-UN-sanctioned attacks.
The slaughter of Pakistani civilians, including women and children, in US drone strikes has strained relations between Islamabad and Washington, and Pakistani officials have complained to the US administration on numerous occasions.
In September 2012, a report by the Stanford Law School and the New York University School of Law gave an alarming account of the effect that assassination drone strikes have on ordinary people in Pakistan's tribal areas.
"The number of 'high-level' targets killed as a percentage of total casualties is extremely low — estimated at just 2 percent," the report noted.
The aerial attacks, initiated by former US president, George W. Bush, have been escalated under President Barack Obama's administration.
The United Nations says the US-operated drone strikes in Pakistan and some other countries pose a growing challenge to the rule of international law.
The UN and several human rights organizations have already identified the US as the world's number one user of "targeted killings," largely due to its drone attacks in Pakistan and Afghanistan.