Palestine
Palestinains appreciate supporters in war against Zionist regime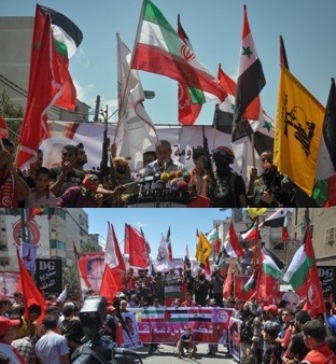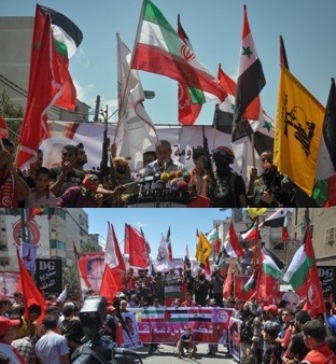 Thousands of Palestinians in a big rally in Gaza appreciated their supporters in resistance against the Zionist regime and hoisted flags of Iran, Syria and Hezbollah.
Palestinains appreciate supporters in war against Zionist regime
Palestine resistance victory celebration in the 51-day war against the Zionist regime was held at the invitation of Popular Front for the Liberation of Palestine (PFLP).
Demonstrators were carrying pictures of Seyed Hassan Nasrallah, Secretary General of Lebanese Hezbollah, and flags of Palestine, Iran, Syria and Hezbollah.
Member of Central Committee of PFLP Hani al-Thawabteh told IRNA that the demonstration has many messages, including appreciating the Palestinians, who resisted and were not frightened.
The second message is appreciating all those who supported Palestinian nation and resistance and they are our brothers in Iran, Lebanese Hezbollah, Syria and even a number of Latin American countries, he added.
A military commander named ˈAbu-Jamalˈ said we hail Iran and Lebanese Hezbollah that did not leave us alone in the hardest time.