Palestine
Palestine- Barghouthi suffers serious problems with heart rate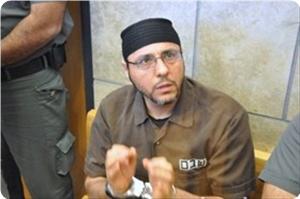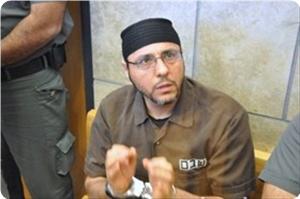 Lawyer Hanan Al-Khatib said that the hunger striking prisoner and Qassam leader Abdullah Barghouti has been suffering from serious deterioration in his health condition as a result of atrophy of the liver due to his ongoing hunger strike.
Khatib, who visited the prisoner in Afula Hospital, stated that Barghouthi has started to suffer severe problems with heart rate and that over the past week he was given an anti-inflammatory injection and other injections for his heart and liver.
She noted that prisoner Barghouthi is suffering from fainting spells caused by hypoglycemia, adding that his status begun to stabilize after he started to take sugar with water.
The prison administration's medical committee threatened to intervene and force feed him, under the pretext of preserving his life.
The Qassam leader stressed that he is determined to continue his hunger strike, and demanded the release of all Jordanian prisoners to Jordan, adding that they have been waiting for an official intervention to find a quick solution to their cause.