Hassan Nasrallah
Leaders of Ummah
Lebanon
Middle East
Palestine
Palestine: Martyr Nabulsi's Mother Greets Sayyed Nasrallah via Al-Manar
Martyr Ebrahim Al-Nabulsi's mother greeted, via Al-Manar TV Channel, Hezbollah Secretary General Sayyed Hasan Nasrallah, saying she is proud of Al-Manar and hopes Hezbollah will liberate Al-Aqsa Mosque.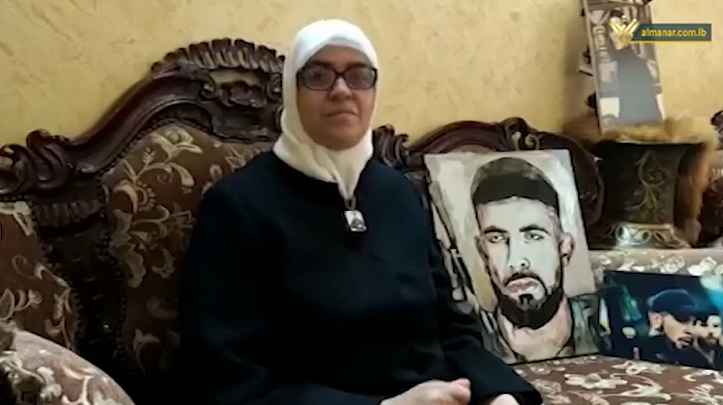 Moments before his martyrdom, Fatah Movement senior military commander called on his comrades to stick to resistance path and never put down their arms.
In a 22-second recording, Nabulsi said the house which other resistance fighter were stationed in was surrounded by Israeli occupation forces.
Expressing great emotions for his mother, Nabulsi said he will be martyred, calling on his comrades not to forsake their arms.