Palestine
Palestine premier urges $ 3.8bn in aid for Gaza reconstruction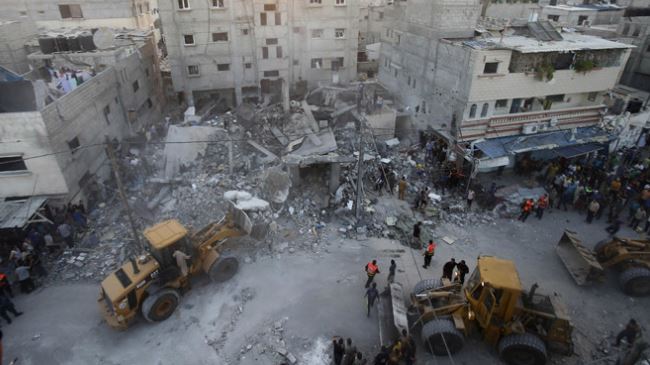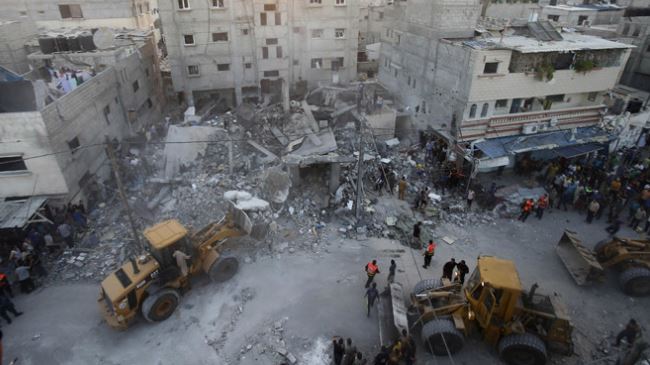 Prime Minister of the Palestinian unity government Rami Hamdallah has called for USD four billion in urgent aid for the reconstruction of the war-torn Gaza Strip.
Hamdallah said Tuesday that he has asked the international community to donate 3.8 billion dollars of international aid to help Palestinians rebuild Gaza following its devastation as a result of Israel's war on the impoverished enclave this summer.
Hamdallah spoke at the end of a donor meeting led by Norway at the United Nations headquarters in New York.
The Tel Aviv regime started pounding Gaza in early July. More than 2,100 Palestinians, mostly civilians including women, children and elderly people, were killed in the Israeli onslaught. Around 11,000 others were also injured.
The Israeli summer war on the Palestinian territory caused widespread devastations across Gaza. Some 5,000 housing units were destroyed during the attacks.
According to experts, it would cost over USD seven billion to rebuild the Palestinian territory.
The Palestinian Economic Council for Development and Reconstruction said earlier this month that the reconstruction process would take "five years if Israel removed its blockade on Gaza entirely."
The coastal enclave has been under Israeli siege since 2007.