Palestine
Palestine- Prisoners threaten to escalate their protest in jails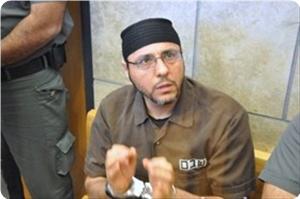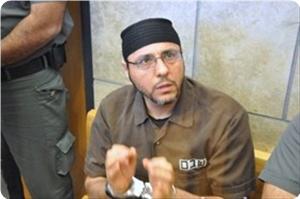 Palestinian prisoners threatened an unprecedented wave of anger, in case the Jordanian prisoner Abdullah Barghouti dies following the deterioration of his health condition due to his long hunger strike.
Palestinian Prisoners' Center for Studies said in a press statement on Sunday that Barghouti may die at any moment as a result of the seriousness of his health condition.
Prisoner Barghouti started, a week ago, to suffer from problems in the blood vessels supplying the brain, which led to vision problems. He also enters in long comas up to 17 hours a day. He lost 20 kg of weight and suffers from severe pain all over his body.
The center said in its statement that the prisoners asserted that they will support and defend all their colleagues, especially the hunger strikers.
They appealed to all popular and official bodies to shoulder their responsibilities and intervene to save Barghouti from "certain death", as they said.
Palestinian Prisoners' Center held the occupation authorities full responsibility for the life of Barghouti, who has been on hunger strike since May 2, along with four other Jordanian prisoners, and for the repercussions that may result from his death due to the neglect of his condition.