Palestine
Palestine protesters down Israeli surveillance drone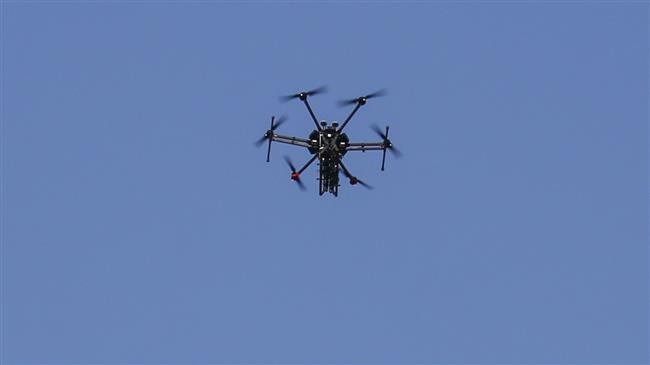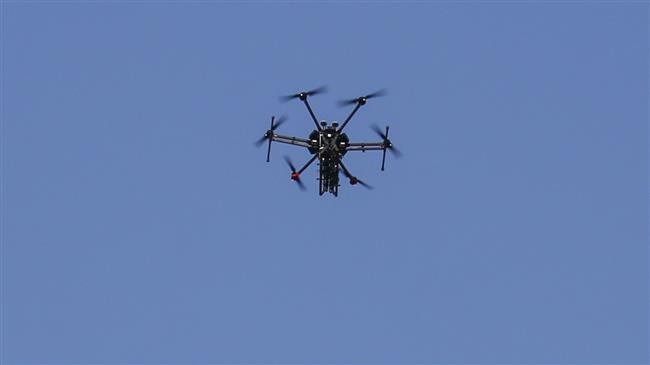 Palestinian demonstrators have downed an Israeli surveillance drone during their weekly March of Return protest in which Tel Aviv forces killed two youths and injured hundreds of people.
According to RT on Saturday, the protesters were able to take down the Israeli surveillance drone which was attempting to map out their location and movements.
The Israeli military has confirmed the incident, claiming that "there is no fear of leakage of information."
According to reports the drone was hit and downed with a projectile fired via sling shot.
On past occasions Israeli troops have used drones to disperse tear gas among Palestinian protesters.
The Israeli military also frequently uses drones over the Gaza Strip either to monitor and photograph Palestinian military units in the blockaded enclave, or launch aerial attacks against pre-planned fixed targets.
Meanwhile, Palestinians in the besieged Gaza Strip have held funeral ceremonies for a teenage boy and a young man killed by Israeli forces along the border with the Israeli-occupied territories.
On Saturday, residents of the town of Khan Yunis participated in the funeral procession for 13-year-old Yaser Amjad Abu Naja, who was shot in the head by Israeli forces alongside the eastern border of Gaza on Friday.
Elsewhere in the southern Gazan town of Rafah, people also held a funeral ceremony for 24-year-old Muhammad Fawzi Muhammad al-Hamaida, who succumbed to injuries he had sustained east of Rafah City earlier on Friday.
Palestinians hold funeral ceremonies for two youths killed by Israeli forces in the Gaza Strip.
Israeli fire also injured 310 other Palestinians. Tear gas was also used against the Palestinians.
Protests along the Gaza fence since March 30 have led to clashes with Israeli forces, where at least 135 Palestinians, including 14 children, have been killed. The Palestinian protesters demand their right to return to their homeland. Over 15,000 Palestinians have also sustained injuries.
On May 14, Israeli troops opened fire on Palestinians who had gathered near the Gaza fence in protest against the inauguration of the US embassy in Jerusalem al-Quds. Over 60 Palestinians were shot dead and more than 2,700 were wounded by Israeli snipers who had been positioned along the fence.
Palestinians mark 70 years since the Israeli regime declared its existence in their motherland and forced them out of their homes.
Every year on May 15, Palestinians all over the world hold demonstrations to commemorate the day which marks the anniversary of the forcible Israeli eviction of hundreds of thousands of Palestinians from their homeland in 1948.