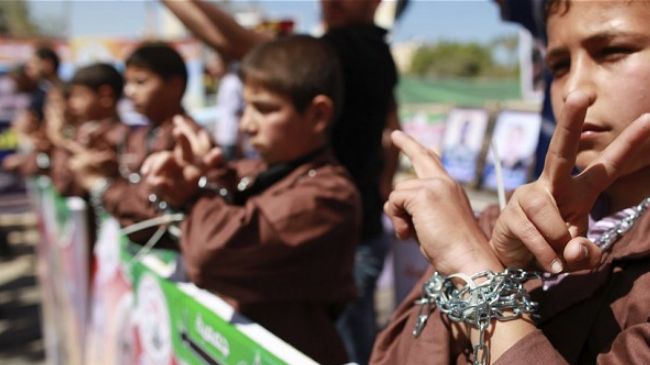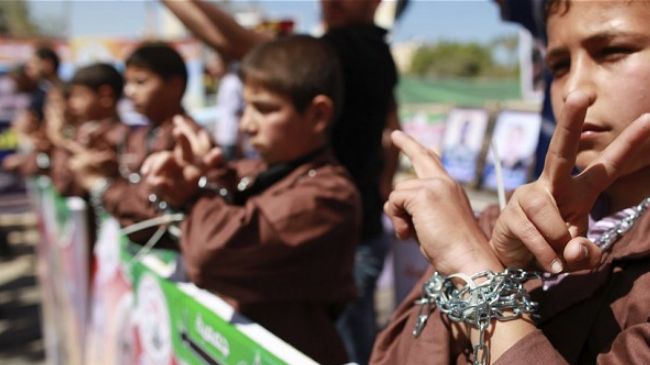 Palestinian students have staged a demonstration in solidarity with prisoners on hunger strike in the Israeli regime's jails, Press TV reports.
The students shouted anti-Israeli slogans and demanded an immediate release of prisoners during the event held in Birzeit University, located in the north of the occupied West Bank City of Ramallah.
"We are here in support of prisoners serving administrative detention and have been on hunger strike for three weeks. We harshly condemn the Israeli confinement and treatment of these heroes," said one of the students.
Administrative detention is a sort of imprisonment without trial or charge that allows Israel to incarcerate Palestinians for up to six months. The detention order can be renewed for indefinite periods of time.
Palestinian prisoners have been subject to human rights violations such as the use of torture during interrogations.
"We are in contact with the prisoners and their families and the news we received about the hunger strikers, among them several Birzeit students, isn't assuring. Their health conditions have reached a point where they are in danger," said another student at the protest.
The university's student council said it had plans to hold more events in support of the Palestinian prisoners.
On Tuesday, a similar protest was held in the besieged Gaza Strip where Palestinians voiced their support for the prisoners.
According to Palestinian Prisoner Support and Human Rights Association (Addameer), there are more than 120 prisoners on hunger strike, including 90 administrative detainees.