Human Rights
Middle East
North America
Palestine
Qasem Suleimani
Palestine to rise in force against israel, US machinations
Palestinians are expected to turn out en masse in the 'Day of Rage' protests that have been called by various Palestinian factions against the occupationist agenda by the US and the Israeli regime for their homeland.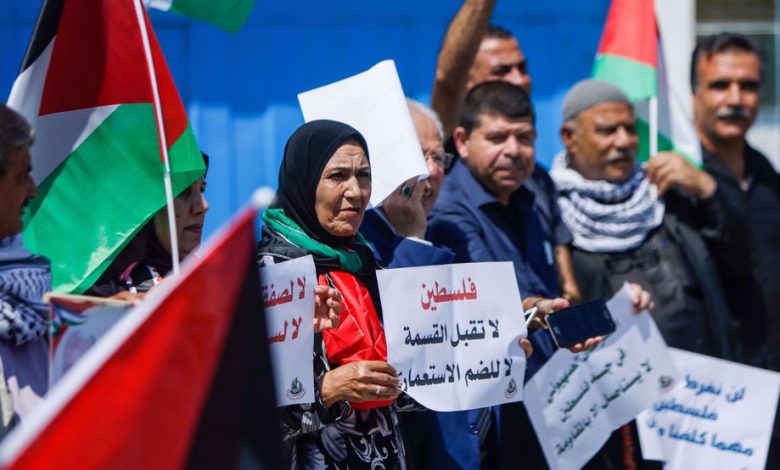 The factions recently declared a "Day of Rage," putting out a call for nationwide protests throughout Palestine a well as elsewhere in the world against the US's massively pro-Israel Middle East scheme and an Israeli plan to annex huge swathes of Palestinian territory in line with the American design.
The Palestinian Hamas resistance movement's spokesman Hazem Qassem said "the Palestinian nation is prepared" to join the rallies that have been scheduled to take place on Wednesday, Lebanon's Arabic-language al-Ahed news website reported.
'Colonial plan'
"The Hamas movement and all Palestinian factions are united and maintain an integrated stance in the face of the colonial plan for the annexation of [parts of] the West Bank," he added.
Israel's prime minister, Benjamin Netanyahu, announced the plan to annex 30 percent of the occupied Palestinian territory — namely the areas upon which the regime has built its illegal settlements as well as the Jordan Valley — after US President Donald Trump backed the annexation in January.
Trump pledged the support while unveiling some details of the "deal of the century."
The highly controversial scheme allegedly seeks to resolve the Palestinian-Israeli conflict, but is heavily tilted in favor of the occupying regime. As well as backing the annexation, the scheme re-endorses Washington's incendiary recognition in late 2017 of Jerusalem al-Quds as "Israel's capital," although Palestinians want the occupied holy city's eastern part to serve as the capital of their future state.
Palestinians have roundly rejected either the American design or the Israeli plan that is rooted in it, with Mahmoud Abbas, president of the Palestinian Authority, threatening the Israeli regime against annexing even "an inch" of the West Bank.
Even some European and Arab states have cautioned the Tel Aviv regime against going ahead with the annexation, something that it has said would begin as of July 1.
Qasem, meanwhile, warned, "Gaza (where Hamas is headquartered) will play an important role in staging resistance against the Zionist regime [of Israel]'s plan and foiling the actions that are aimed at taking the Palestinian homeland apart."
'Resistance will never die'
Islamic Jihad, another Gaza-based resistance movement, also urged all Palestinians to gear up for the protests.
Our entire nation and all of our forces stand united and determined against the enemy's plots, Mohamed al-Harrazin, an Islamic Jihad leader said, noting that such schemes that are aimed at the Palestinians' rights could only materialize over our dead bodies.
The notion of resistance has come to debilitate the occupying regime despite all its apparent grandeur because it is something that is embedded in our minds and will never die passing on from one generation to another, the official noted.