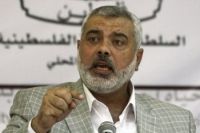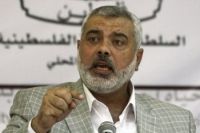 The Palestine's elected government has called on Egypt to reopen the Rafah border crossing in the Gaza Strip.
According to FNA, Esmail Haniyeh in a statement called on Egyptian officials to reopen Rafah bordering Gaza and Egypt completely and as soon as possible.
The elected government condemned negative propaganda by the media in Egypt against Hamas.
After ousting of Mohammd Morsi from presidency, Egypt turned into violence and Cairo decided to impose restriction on the border crossing.
Meantime, in line with the vested interests of the Zionist regime, Egypt's Army destroyed tunnels on the borders through which basic requirements of the daily life of the Palestinian people were met.