Palestine
Palestinian aide arrested for spying for Tel Aviv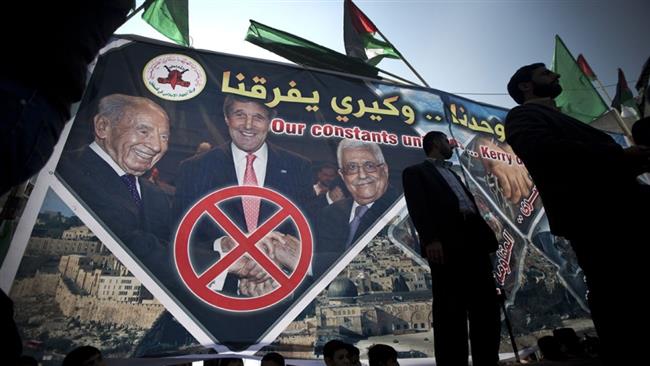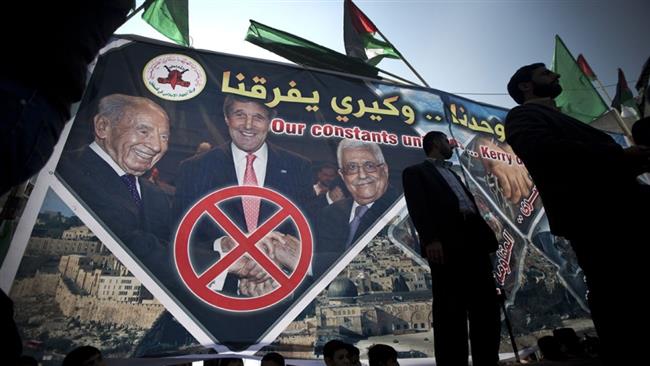 A member of the Palestine Liberation Organization (PLO)'s negotiations department has been arrested on suspicion of spying for the Israeli regime.
Officials said on Sunday that the man, who has been part of management staff in PLO's negotiations department, stands accused of "collaborating with Israel."
The staffer, whose name was not released, is said to have been detained two weeks ago.
According to Palestinian media reports, the suspect was a veteran of the PLO team and has confessed to providing information to the Tel Aviv regime. It is not clear how long he had spied for Israel.
The last round of the negotiations between Israelis and Palestinians collapsed in 2014. Tel Aviv's illegal settlement activities and its refusal to release senior Palestinian prisoners were among the major reasons behind the failure of the talks.
Israeli Prime Minister Benjamin Netanyahu formally suspended the so-called peace talks with the Ramallah-based Palestinian Authority on April 24, 2014, after Palestinian President Mahmoud Abbas forged a unity pact with the Hamas resistance movement, which is based in the blockaded Gaza Strip.
Israel responded to the unity pact by announcing tenders for the building of 4,800 illegal settler units on the occupied Palestinian territories.
The spying accusation comes amid growing tensions in the occupied West Bank that erupted after Israel imposed restrictions on the entry of Palestinian worshipers into the al-Aqsa Mosque compound in East al-Quds (Jerusalem) in August 2015. Al-Aqsa Mosque is the third holiest site in Islam.
The restrictions have enraged Palestinians, who are also angry at growing violence by Israeli settlers frequently storming al-Aqsa. They say the Tel Aviv regime seeks to change the status quo of the compound. More than 160 Palestinians have lost their lives at the hands of Israeli forces since October.