Palestine
Palestinian Boy Run over by Terrorist israeli Settler in W. Bank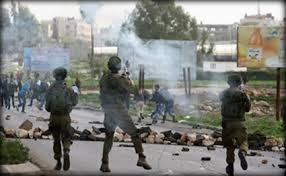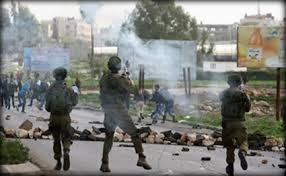 A Zionist settler ran over a seven-year-old Palestinian boy with his car in the occupied West Bank on Thursday, eyewitnesses said.
The boy, identified as Amr Zeitoun, is currently in a Ramallah hospital where he is undergoing a medical examination, his father, Othman Zeitoun, told media outlets.
Zeitoun said his son had been admitted to the hospital with "visible cuts and bruises."
Eyewitnesses said the settler had run over the boy as he was crossing a street while en route to school in northern Ramallah.
It was not immediately clear to eyewitnesses whether the settler had intentionally struck the boy with his car.
Tension has mounted in Jerusalem – and in the rest of the occupied West Bank – ever since the abduction and murder of three Zionist settlers this summer and the subsequent abduction and murder of a Palestinian teenager in East Jerusalem.
Both incidents preceded a devastating Zionist military onslaught on the Gaza Strip in July and August that left over 2,160 Palestinians dead – the vast majority of them civilians – and some 11,000 injured.