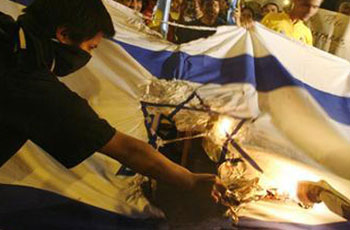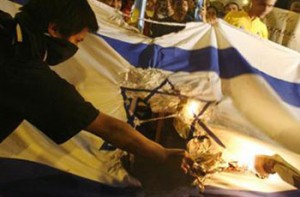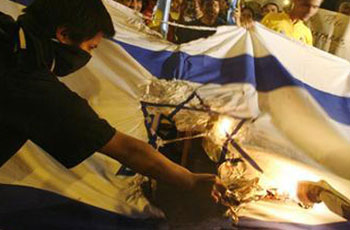 A group of Palestinian captives on Saturday tore the Zionist regime's flag in front of Israeli jailors in Rimon prison in protest at the their harsh treatment, Palestinian sources said.
Following the move, the Zionist regime's security troops heavily beat one of the captives and a severe clash followed between the captives and the regime's forces, IRIB reported from Gaza.
Palestinian captives tore the regime's flag to show their hatred against the regime's policy for sudden inspection into jails.