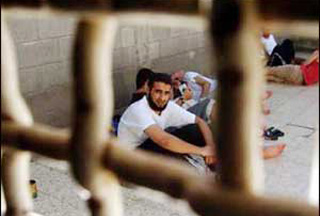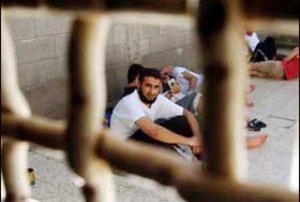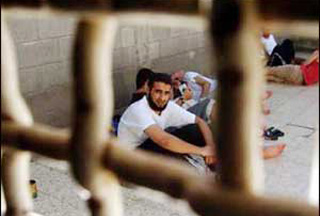 Around 8,000 Palestinian prisoners, held captive in 13 different Israeli military detention facilities, have gone on hunger strike in protest to ongoing cases of torture, abuse and other human rights violations.
According to the Palestinian Information Center, those on strike reported cases of humiliation and abuse during searches of family members conducted before visitations.
They have also pointed out at the denial of family visitations rights for the Gaza detainees under false security allegations.
The Center also lashed out at Israel's decision to prevent access to Arabic news media outlets for the Palestinian detainees, banning books in the detention centers and stripping the Palestinians of the right to take the final high school exams.
The Head of the Census Department at the Palestinian Ministry of Detainees, Abdul-Nasser Farawna, has announced that Israel currently holds 7,300 Palestinians in prison.
Among those detained are 300 children, 33 women, 17 legislators, and two former ministers.