Palestine
Palestinian families in Silwan receive evacuation notices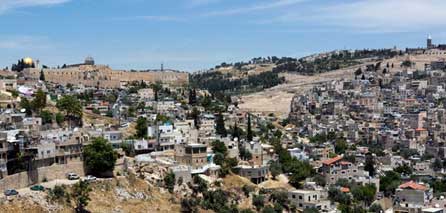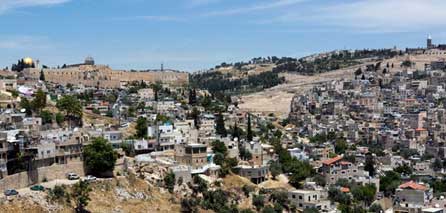 A Palestinian family in the occupied Jerusalem neighborhood of Silwan on Tuesday received a court notice for eviction following efforts by right-wing group Ateret Cohanim to take over their land, according to the Wadi Hilweh Information Center.
The Silwan-based center said in a statement that Ateret Cohanim brought to court their claim over land belonging to the Awad Abdul-Fattah al-Rajabi and Abdul-Fattah Jaber al-Rajabi families.
Ateret Cohanim — an organization that aims to create a Jewish majority in occupied Jerusalem at the expense of Palestinian communities.
The eviction would displace at 28 members of the al-Rajabi family who live in two buildings on the property, located in the Baten al-Hawa area of the neighborhood, including at least 12 children.
The buildings stand on a plot just over five dunams (0.296 acres).Kayed al-Rajabi, member of the neighborhood committee, said the family was given 30 days to provide evidence of their ownership of the land to an Israeli court.
Attempts to take over the property are part of a bigger plan by Ateret Cohanim to seize 5,200 square meters in the central quarter of Baten al-Hawa, the Wadi Hilweh Center said, adding that the move would displace 436 Palestinian residents who legally purchased the land.
Peace Now reported that in 2015, Israeli settlers doubled their presence in Batan al-Hawa, joining around 500 Israeli settlers living in Silwan among a population of 45,000 Palestinians.
Silwan is one of many Palestinian neighborhoods in Jerusalem to face ongoing efforts to create a Jewish majority since Israel occupied the city in 1967.
Following a major takeover of Palestinian homes by Ateret Cohanim last year, the PLO slammed what it termed Israel's "systematic ethnic cleansing of Palestinians" in Silwan.
The PLO said that Israeli policies "in Silwan aim not only to alter the historic character of the area and to consolidate Israeli control over the Old City of Jerusalem … but also contribute to the systematic ethnic cleansing of Palestinians in occupied Jerusalem."