Palestine
Palestinian family killed in Israel attack in Gaza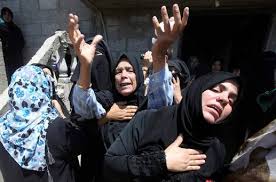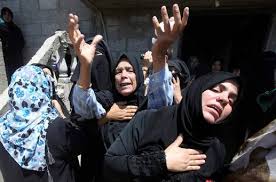 A Palestinian boy says the Israeli regime has killed all the seven members of his family in a military attack, Press TV reports.
"The massacre was on the second day of Eid al-Fitr. There was an explosion. I went up to the roof to see. Then I went downstairs and found out our house was bombed," Ala'a, the only survivor of the family, told Press TV.
The 18-year-old Palestinian said he ran out until the bombing stopped, saying, "I found my brother's body by our door step. I took him to the hospital. I sat down on the floor and cried. I did not know what to do. I could not identify their faces; I identified them because I knew what they were wearing. I am now all alone."
Ala'a lost four sisters, a brother and his mother and father. His family lived in East Jabalia, but moved to his uncle's house in Jabalia refugee camp after being forced to evacuate their house.
The attack also killed his uncle's grandson, daughter-in-law and daughter.
Ala'a also said he could not get back to his house as it was impossible for him to enter the house without the presence of his family.
Some 2,120 people, mostly civilians, have lost their lives and over 10,800 have been injured in the Israeli war since July 8.
The Ezzedine al-Qassam Brigades, the military wing of the Palestinian resistance movement Hamas, has been launching retaliatory attacks against Israel.
Tel Aviv says 68 Israelis have been killed in the conflict so far, but Hamas puts the number at more than 150.