Palestine
Palestinian farmer survives a hit and run attack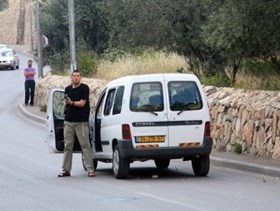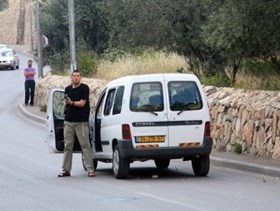 A Palestinian farmer survived this morning a hit and run attack carried out by an Israeli settler while passing through the main road linking between al-Khalil and occupied Jerusalem.
Coordinator of the Popular Committee against the separation Wall and Settlement in Khader town Ahmad Salah said that an Israeli settler tried to ram the farmer Mohannad Sa'ad Salah, 33, while in his way to his agricultural land near Eliezer settlement.
The farmer ran towards police barricades on the other side of the road once he noticed a settler's car speeding towards him.
The settler's vehicle struck the barricades, and fled the scene, he added.
Late October, a Palestinian 5-year-old girl died of injuries she sustained when an Israeli car deliberately ran over her and her classmate.
Settler violence against Palestinians and their property in the West Bank is systematic and ignored by Israeli authorities, who rarely intervene in the violent attacks or prosecute the perpetrators.