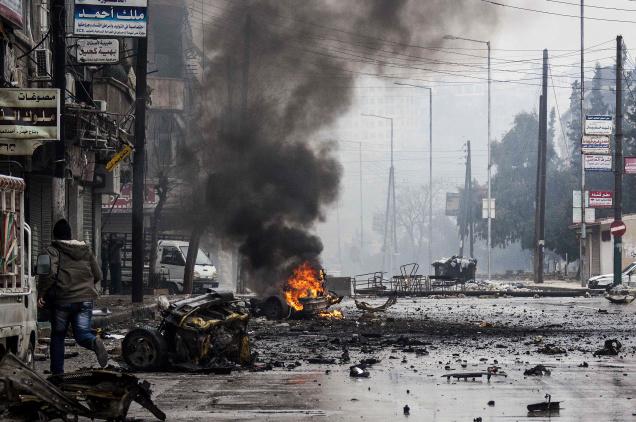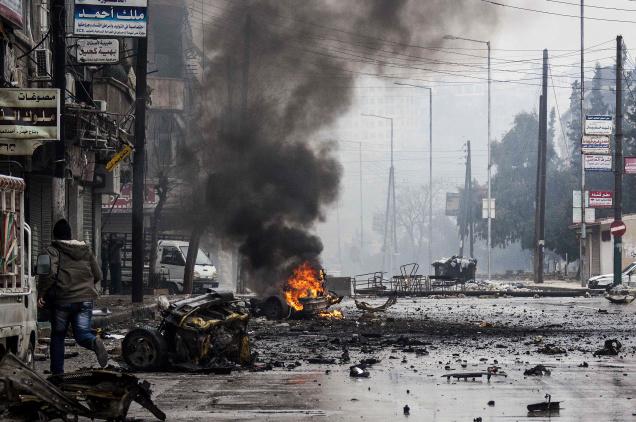 Many Palestinian refugees have joined the Syrian Army in its fight against the foreign-sponsored militants at the Yarmouk refugee camp near the capital Damascus, Press TV reports.
Yarmouk camp is home to the largest Palestinian refugee community in Syria. The camp turned into a flashpoint area in Damascus when unrest broke out in the Arab country in 2011.
But now, in a bid to secure their home community, Palestinian volunteer fighters along with the Syrian Army fight the militants and have made significant gains.
"We are trying to regain control of the camp and regain their houses and pushed them (militants) outside the camp," a Palestinian refugee told a Press TV correspondent at the camp.
"I cannot show my face because there are terrorists inside the camp and I have family members," he added.
"You can see the destruction caused by the terrorists," he said pointing towards the bullet holes in the walls. "No one would such cause destruction to their own house; so, these people are not from the camp."
According to the Press TV correspondent at Yarmouk Camp, the battle in the camp is a very complicated task and there are many reasons for that. It is the closest point the militants have to Damascus, and they will not relinquish it easily.
In addition, refugees are still going back to check on their houses in the once-densely populated area, and not to forget narrow streets of the camp with high buildings next to each other.
Fighting in Yarmouk camp is taking place from one building to the other and from one room to the other, making it a very difficult.
Palestinian volunteer fighters have been advancing into the camp slowly, facing the militants who have turned every building and every street into a bunker.
The frontlines are so close that either side can only whisper not to be heard while traveling in a maze of apartments that allow them to travel for hundreds of meters and maybe kilometers without setting a foot on a street.
Syria has been gripped by deadly unrest since 2011. According to the UN, more than 90,000 people have been killed and millions of others displaced in the violence.
Damascus says the chaos is being orchestrated from outside the country, and there are reports that a very large number of the militants are foreign nationals.
The Syrian government says the West and its regional allies — especially Qatar, Saudi Arabia, and Turkey — are supporting the militants.