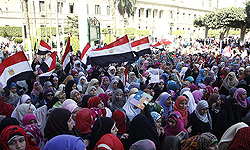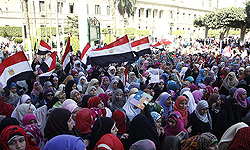 A prominent Palestinian figure stressed that the current popular uprisings in the region will no doubt have positive impacts on developments in Palestine.
These revolutions will no doubt have their short and long-term effects on the developments in Palestine since the Arab nations have revolted to make social justice and respect for humans a reality and materialize democracy in their own countries," member of the Central Committee of the Democratic Front for the Liberation of Palestine (DFLP) Saleh Nasser told FNA on Tuesday.
"People in the Arab countries are in pursuit of a reliable democratic political system which would have positive effects on the Palestinians' campaign for the liberation of Palestine, returning of the refugees to their homeland and establishment of an independent Palestinian government," he noted.
Millions of people in Tunisia, Egypt, Libya, Yemen, Bahrain, Jordan, Oman and Saudi Arabia have been staging massive street protests for the last several weeks in a bid to press the dictatorial regimes in their countries to step down.
Also in response to a question about the so-called peace process between the Palestinian Authority and Israel, Nasser stated, "We should seek another political option instead of the peace process, given the radical policies pursued by Tel Aviv."
He called for the continuation of resistance against the Zionist regime, and concluded, "Actually, Palestinians should be active both in the field of resistance and in politics.