Palestine
Palestinian Figures: Persian Gulf Arab Leaders' Trip to Gaza Widens Gaps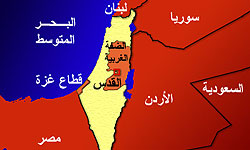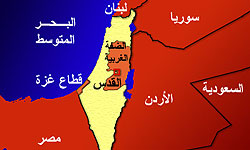 Palestinian figures raised concerns over the results of a recent visit to the Gaza Strip by the Qatari Emir and his refusal to travel to the West Bank, saying the move widens the gap among Palestinian groups.
"Visit of (Qatari Emir) Sheikh Hamad bin Khalifa Al-Thani to the Gaza Strip came in an inappropriate time which can create an undesirable atmosphere in Palestine regarding the deadlock in national reconciliation," Secretary General of Palestinian Liberation Front, Wasel Abu Yousef, told FNA on Sunday.
He said Palestinians welcome official trips to their territories, "but there is a fear that the Qatari Emir and other Persian Gulf figures such as the Bahraini delegation who only visit the Gaza Strip widen divisions among Palestinian representatives."
Also a senior member of the Popular Front for the Liberation of Palestine Jamil Mazhar, stressed that trips of Persian Gulf Arab officials to the Gaza Strip and their refusal to visit the West Bank "overshadows the process of national reconciliation and boosts discords and divisions".
Qatari Emir Sheikh Hamad bin Khalifa Al-Thani paid a rare visit to Gaza late in October, becoming the first head of state to visit the Palestinian territory since Hamas was brought to power through a democratic election in the coastal strip five years ago.
Sheikh Hamad bin Khalifa Al-Thani had promised to provide multi-million dollar aid for reconstruction of Gaza Strip.