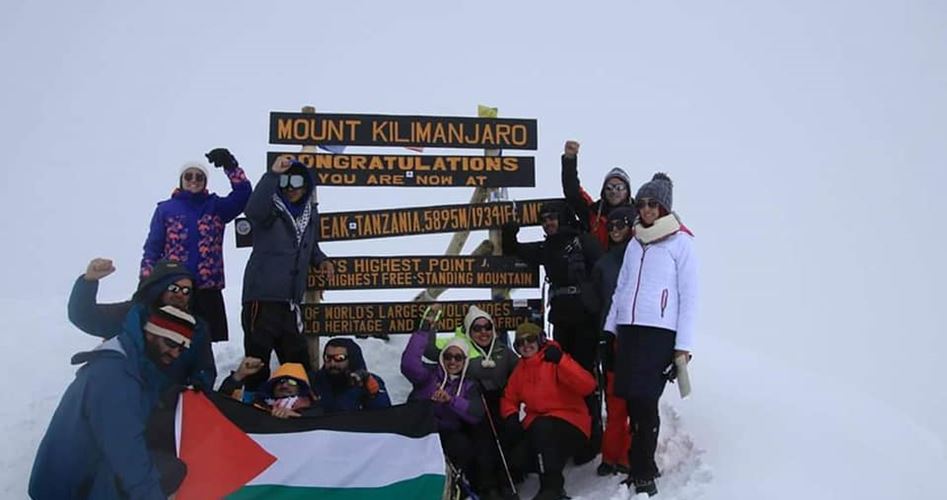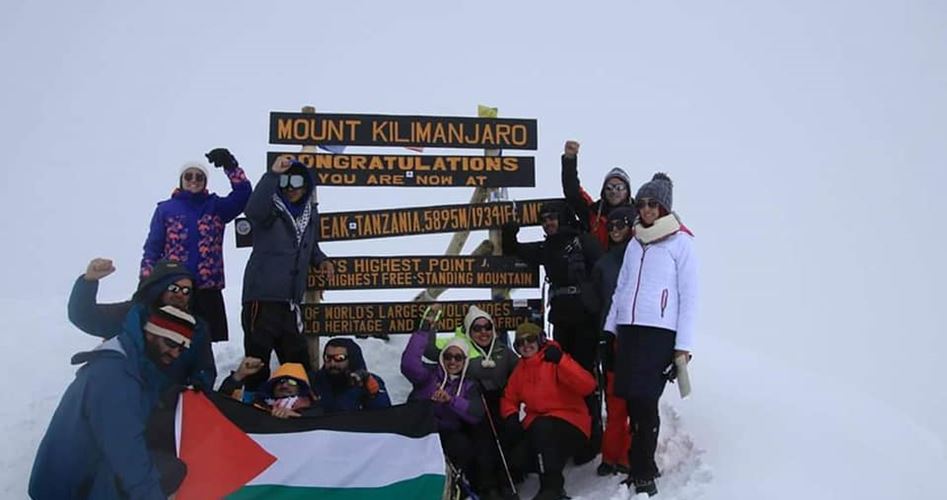 Sixteen Palestinian youths have managed to climb Mount Kilimanjaro in Tanzania, which height is estimated at 5895 meters, and hoist the Palestinian flag on Ahura summit after a five- day journey.
Majeda Subhi, the mother of Duaa Subhi who is one of the climbers, said on Facebook that they managed to do it in spite of extreme tough conditions including a bad snow storm, lack of oxygen and low temperatures below -5 Celsius.
Many of of the Palestinian youths were also able to reach the top of Mount Kilimanjaro including Yasmeen Najjar, 17, from the Nablus village of Burin who was the first Palestinian disabled woman to make it to the peak of Africa's highest mountain.