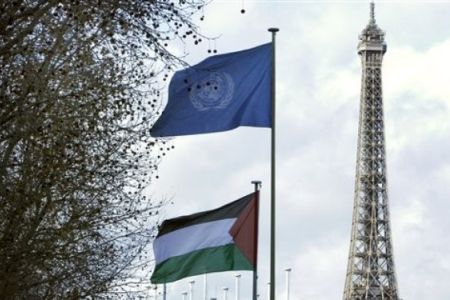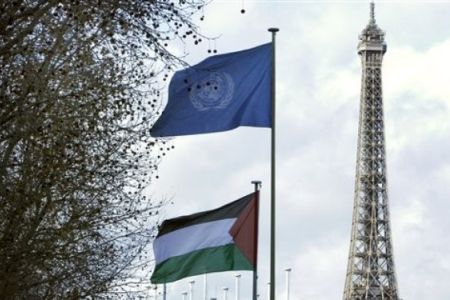 The Palestinian flag has been raised at the headquarters of the United Nations Educational, Scientific and Cultural Organization (UNESCO) for the first time, Press TV reports.
Acting Palestinian Authority (PA) chief Mahmoud Abbas, who attended the event in Paris on Tuesday, said that joining the UNESCO has been "an important step for Palestinians."
In addition, Abbas said in a press conference after the ceremony that Israel has to "stop its settlement activities in the occupied West Bank."
The PA chief added that there should be "peace in the Gaza Strip and the whole occupied territories."
On October 31, the UNESCO voted strongly in favor of membership for Palestinians. Of the 173 members voting, 107 were in favor, 14 opposed and 52 abstained from vote.
The United States and israel opposed the move. Washington announced it would cut funding to the UN organization.
The UNESCO is the first United Nations agency that Palestinians have joined since they submitted their bid for full membership at the UN to the Security Council in September.