Palestine
Palestinian Islamic Jihad Felicitates Iran's Supreme Leader on Successful Surgery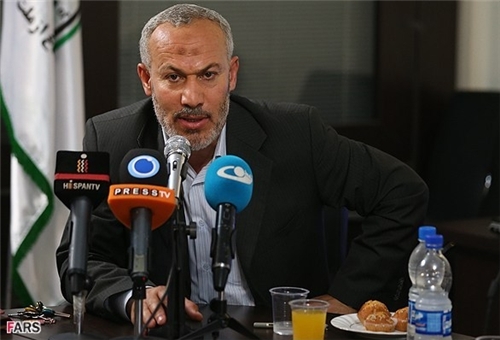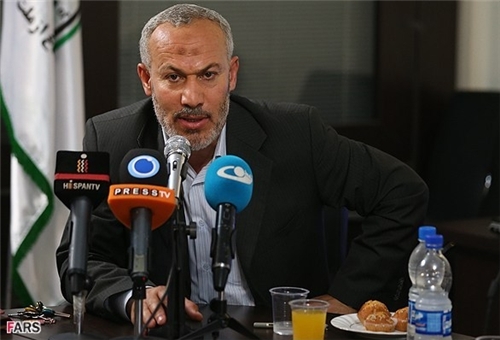 The Palestinian Islamic Jihad Movement on Wednesday congratulated Iran's Supreme Leader Ayatollah Seyed Ali Khamenei who underwent a successful prostate surgery at a Tehran hospital Monday morning.
"We have been following (the news on) the surgery of your eminence with concern and were gladdened to hear the success of the surgery," Islamic Jihad Representative in Tehran Nasser Abu Sharif said Wednesday.
"We thank God that once again we see Your Excellency in full health," Abu Sharif added.
The Palestinian envoy expressed his sincere wishes for the quick recovery and good health of the Iranian Supreme Leader.
The Iranian Supreme Leader went under a prostate surgery at a public hospital in Tehran on Monday morning.
Surgeons said the operation has been successful.
On Tuesday, heads of states sent felicitation messages to the Iranian Leader on Successful Surgery.
Leaders of Pakistan and Turkey joined their other regional counterparts by sending congratulatory messages to the Iranian Supreme Leader on his successful surgery.
Pakistani President Mamnoon Hussain and Prime Minister Mohammad Nawaz Sharif, in separate messages on Tuesday, prayed that the Almighty God may grant swift recovery to the Supreme Leader and bless him to continue guiding the brotherly people of Iran.
Meantime, Turkish President Recep Tayyip Erdogan extended his felicitation to Ayatollah Khamenei over his successful surgery and hoped for his rapid recovery.
Also on Tuesday, Kuwaiti Amir Kuwaiti Amir Sheikh Sabah Al-Ahmad Al-Jaber Al-Sabah expressed his sincere wishes for the quick recovery and good health of the Iranian Supreme Leader.
Meantime, Deputy Kuwaiti Amir and Crown Prince Sheikh Nawaf Al-Ahmad Al-Jaber Al-Sabah and Prime Minister Sheikh Jaber Al-Mubarak Al-Hamad Al-Sabah in separate messages extended their felicitations to Ayatollah Khamenei.
Before going to the hospital, the Leader told reporters that "there is no reason to worry; this, of course, does not mean that I don't need people's prayers, but God willing, there is no point to worry as it is a normal operation."
"God willing everything will go on well," Ayatollah Khamenei added.
Meantime, former Health Minister Dr. Alireza Marandi who is now a ranking member of the parliament's Health and Treatment Commission and also heads the Leader's medical team, told FNA that "the leader emphasized that he did not intend to cause any trouble for other patients and that's why he went to the hospital very early in the morning to go under the operation".
"His Excellency also stressed that the operation should be done at a public hospital," he added.
Dr. Marandi, who is also the President of Iran's Academy of Medical Sciences, said that the leader has demanded him to inform the public of his "good health conditions following the surgery".
Dr. Marandi said like the other patients who have undergone a similar operation, the Leader will be hospitalized for 3 to 5 days. Then, he can return to normal life, but he should avoid a heavy working agenda for a few weeks, Dr. Marandi added.