Palestine
Palestinian man dies from inhaling Israeli tear gas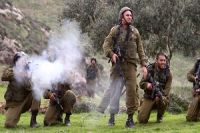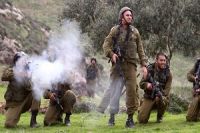 A Palestinian man has died after inhaling tear gas fired by Zionist troops in the occupied East al-Quds.
According to Press TV citing medical sources on Tuesday, the Palestinian man identified as Samih Wahish, died in al-Maqasid hospital in the East al-Quds, Ma'an news agency reported.
The 64-year-old man, who was a physician, had reportedly been suffering from "serious asphyxia" since Friday, when Israeli regime forces fired tired gas during clashes with Palestinians in the town of Abu Dis, located in the southeast of the East al-Quds.
Israeli troops frequently attack Palestinian protesters with tear gas and stun grenades. Scores of Palestinians, including children, have been killed due to tear gas inhalation.
On April 14, a Palestinian woman identified as Noha Qatamesh died after inhaling tear gas fired by zionist troops into and around her home at Aida refugee camp in the occupied West Bank.