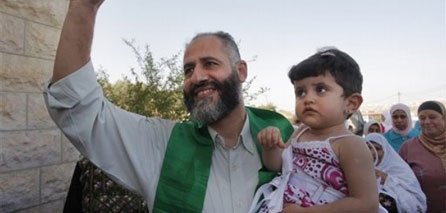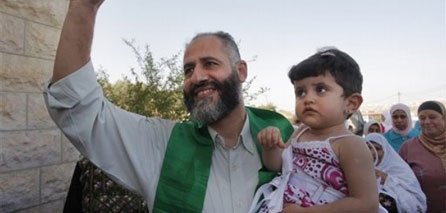 The Zionist entity has released Palestinian Minister for Religious Affairs in the Palestinian government, Sheikh Nayef Rajoub after serving 50 months in the Israeli prisons.
Upon his release, Rajoub called on the Palestinians to unite and overcome internal divisions and rifts.
Rajoub, a senior Hamas member of the Palestinian parliament, was detained in June 2006 during a wave of arrests Zionist entity conducted following Hamas winning the Palestinian election.