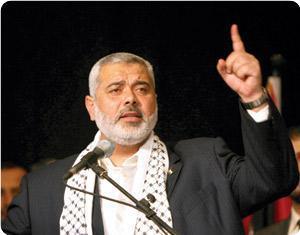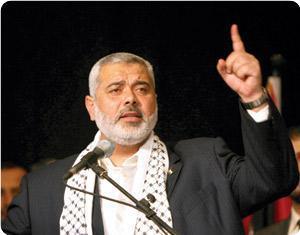 Palestinian PM Ismail Haniyeh on Sunday urged Palestinians at home and in the diaspora to continue the intifada of captives to support detainees in Israeli jails.
"We will fight in all arenas, take responsibility and pay the toll for the sake of their freedom," Haniyeh said at a photo exhibition in Gaza City in support of the Palestinian captives.
Detainees on hunger strike are not seeking media attention but are fighting a real battle, the Hamas premier said, adding that solidarity activities were a duty to prisoners.
"These images tell the story of a people and a cause. They tell a story of imprisonment and a blessed march of Jihad on the land of Palestine, namely in prisons," Haniyeh added.
Samer Issawi has been on hunger strike for 214 days and Ayman Sharawna has refused food since July, aside from a brief period in December.
They were both rearrested after being granted amnesty in the Oct. 2011 prisoner swap agreement between Israel and Hamas. Israeli military prosecutors are trying to reinstate their former sentences.
Issawi was transferred from Ramle prison clinic to the Kaplan Medical Center last week. His lawyer Jawad Bolous said he was hospitalized because his pulse dropped dangerously low.