Palestine
Palestinian Prime Minister Haneyya receives Muslim delegations from Australia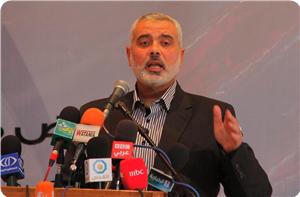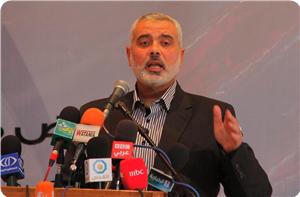 Palestinian premier Ismail Haneyya received on Wednesday grand mufti of the Australian continent Sheikh Ibrahim Salem and the delegation of the Turkish Felicity Party.
During his meeting with the delegates, premier Haneyya highlighted that the Muslim nation started to get rid of its era of subordination, humiliation and weakness and move towards a historical shift because of the Arab Spring changes.
The premier also hailed some Arab and Muslim countries, especially Turkey, for their political and financial support for Gaza people.
For his part, Sheikh Ibrahim Salem expressed his happiness for being in Gaza, describing it as the land of pride and martyrdom.
"I am pleased to stand on the land of jihad to learn from its sons and I have the honor to be among the people of Gaza where the weakness always becomes strength, the few becomes many and the humiliation turns into pride," Sheikh Salem said.
The Turkish delegation, in turn, stated that the Turkish people would never forsake the Palestinian people and would remain supportive of their struggle for freedom.
In a related context, Palestinian minister of religious affairs Ismail Radwan also met with a delegation of Australian Muslim religious figures led by Sheikh Ibrahim Salem.
"We are delighted by the visit of the Australian Muslim scholars, and our land is yours and the holy place visited by our Prophet is your Mosque and our people is also your people because Palestine belongs to every Muslim uttering the testimony of faith," Radwan stated during his meeting with the delegation.