Palestine
Palestinian Prisoners Heading for Escalation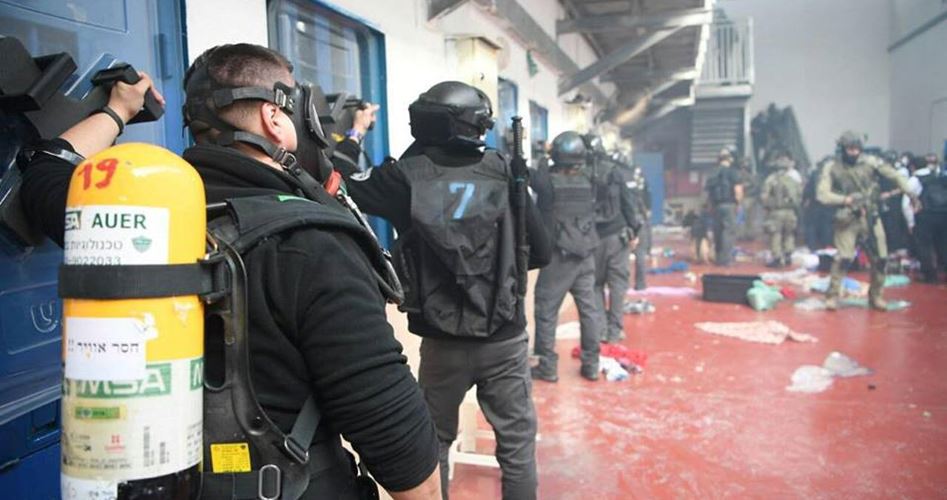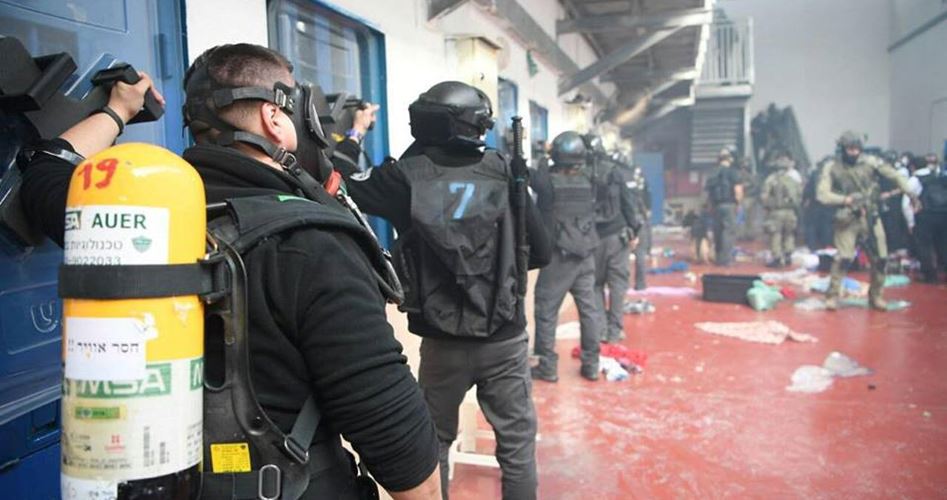 Repression with all its phases has shrouded the lives of Palestinian detainees in Ofer Prison, where Israeli occupation forces staged last week a brutal crackdown, injuring dozens of prisoners. Police officers armed with firearms, gas and batons, along with armor and dogs, break the rooms of detainees and attack them on daily basis. Torment and suffering has filled the detainees' routine in prisons.
Former prisoner, Khader Adnan Mohammad Musa, in an interview with Al-Akhbar Lebanese newspaper, considered that the Israeli crackdown on Ofer is aimed at "undermining achievements attained by Palestinian prisoners throughout the last 30 years."
"The detainees' status within the psychological, health and living conditions is at its worse upon the Israeli repression," Adnan stated, adding that Israeli Prison Service took back blankets, bedding, and properties of the prisoners and placed some prisoners in isolation cells.
In the last crackdown, the Palestinian Prisoners and Freed Prisoners' Committee confirmed the injury of 56 detainees. "The injuries varied between bruising, wounds, and fractures," Adnan said.
Khader Adnan said that "the detainees are coming up for more escalation as 30 detainees from both Hamas and the Islamic Jihad resistance movements announced they were going on a hunger strike.
The former prisoner, who has been well known for his long hunger strike in Israeli prisons over administrative detention, expects "an escalating steps and more announcements of hunger strike if the occupation authorities rejected the detainees' demands in the current talks."
"The detainees' condition now is to return to the latest situation in the prison before the crackdown, otherwise the escalation and hunger strike is the only choice," said Esmat Mansour, an expert in Israeli affairs and a former Palestinian prisoner, who spent 20 years at the occupation's prisons.
Israeli Elections
Mansour meanwhile, he attributed the Israeli attack on Ofer to the upcoming Israeli elections, noting that Israeli Strategic Affairs Minister Gilad Erdan "considers the Palestinian prisoners case an avenue for his electoral campaign."
"The repression videos published by Israel Prison Service are a clear sign of the advertising process which Erdan aims through to gain more votes, and to press Hamas to go forward with a swap deal with Israel," Mansour added
For its part, Haaretz Israeli newspaper considered that "the timing of the inspections, campaign of public relations, and the harshness of forces of both Israel Prison Service and police, didn't occur by coincidence."
The daily said that the overcrowding, lack of space, and the hard conditions the Palestinian prisoners are living in Israeli prisons, are all a strategy adopted by Erdan in a bid "to get more votes through exploiting the detainees' repression in his advertising campaign of the elections."