Palestine
Palestinian prisoners on 13th day of hunger strike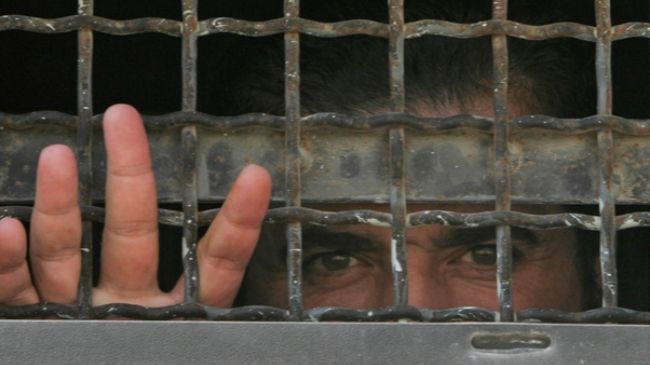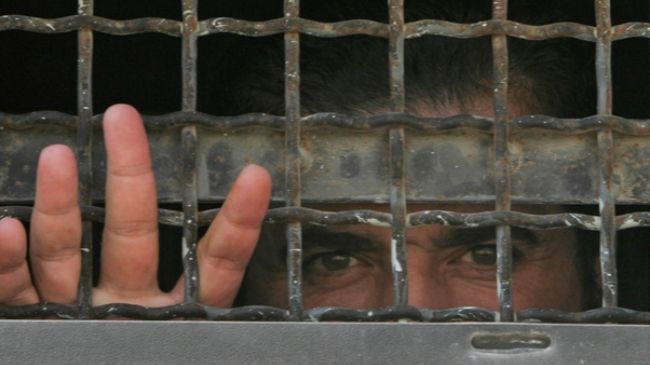 More than 100 Palestinian prisoners hold the thirteenth consecutive day of their hunger strike in protest against their administrative detention in zionist ısraeli prisons.
According to the Palestinian Prisoners Society (PPS), 120 Palestinian inmates began the open-ended hunger strike on April 24, demanding an end to their illegal detention.
The PPS added that nearly 90 striking prisoners, held at the Negev detention facility and Ramla Prison, were placed in solitary confinement.
A number of the strikers were also reportedly taken to a hospital due to their deteriorating health condition.
Israeli prison authorities have imposed additional restrictions on the detainees, preventing most of them from meeting their lawyers.
Most of the striking prisoners are elderly and many of them suffer from different health problems.
The PPS further said that more detainees intend to join the strike as part of a coordinated move. The prisoners say the protest action will continue until the Israeli regime ends their illegitimate detention.
Administrative detention is a sort of imprisonment without trial or charge, allowing the Israeli regime to incarcerate Palestinians for up to six months. The detention order can be renewed for indefinite number of times.
Palestinian prisoners in Israeli jails have been subject to human rights violations such as the use of torture during interrogation by prison authorities. Human rights groups often criticize the Israeli prison authorities for rampant rights abuses in jails and also mysterious deaths of inmates in custody.
In February, Head of the Census Department at the Palestinian Authority Ministry of Detainees Abdul-Nasser Ferwana said Tel Aviv is holding over 4,800 Palestinian inmates in seventeen prisons as well as detention and interrogation centers.